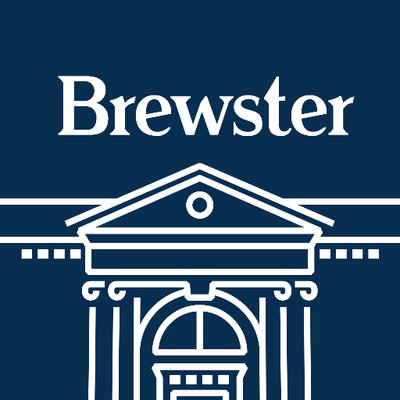 Accredited by NEASC
Dean of Diversity and Inclusion
Administrator / Full-Time
Brewster Academy, Wolfeboro, NH
Brewster Academy seeks a Dean of Diversity and Inclusion to begin July 2022.  A member of the senior leadership team, the Dean will provide strategic leadership to sustain and strengthen current diversity initiatives and to develop innovative practices and programs in the areas of diversity, equity, and inclusion. The ideal candidate will bring to the position an ability to energize and inspire others, experience in developing diversity and inclusion initiatives in school settings, an awareness of current trends and literature regarding diversity work, training and experience promoting anti-bias work with students and faculty, an eagerness to build relationships and networks to strengthen our Brewster Academy community.  
Brewster Academy is committed to creating an inclusive environment in which every community member is able to live authentically and feel a sense of safety and belonging. Our diverse and inclusive community strives to respect, support, and make space for the myriad backgrounds, cultures, experiences, genders, identities, perspectives, races, religions, sexual orientations, and talents that each member of the Brewster family brings to our school.  
Job Responsibilities
The Dean of Diversity and Inclusion will establish programs and services that promote awareness of issues related to diversity and inclusion in both the student and adult community at Brewster Academy, and will:
assess community needs, and with members of the administrative leadership team, promote all community values, especially those related to issues of diversity and inclusion; 

together with the Student Life Team, establish innovative, student-centered advising and mentoring programs to promote the success of all students

attend administrative leadership meetings and provide guidance and support on equality and diversity issues to members of the administration;

serve as a resource for Department Chairs and faculty around diversity and equity issues within their curriculum and classrooms;

serve as a resource for professional growth for faculty and staff, as it relates to diversity;

attend regular Department Chair and Administrative Team meetings;

work with other independent schools and relevant organizations outside the school that are committed to this work;

together with the Assistant Head of School, support and inform hiring needs and participate in the interview process and campus visits for prospective members of the faculty;

coordinate and lead the Diversity and Inclusion committee of faculty, staff, and students;

together with the Director of Admission, support the recruitment of students of color and other underrepresented populations; 

serve as a member of the faculty (teach one section in an academic department, serve as an advisor, and participate in residential life)
Requirements:
A bachelor's degree is required and a master's degree or higher is preferred.  A demonstrated commitment to continued professional development (including diversity and/or cultural competency training) an eagerness to live and learn in a community dedicated to becoming better is required.  Salary is commensurate with experience.
Brewster Academy
Wolfeboro, NH
High School, Post Graduate
Day, Boarding
All Gender