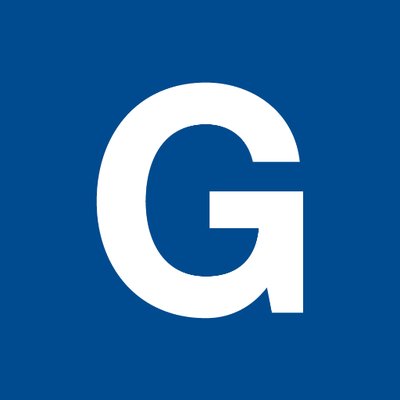 Accredited by NEASC
Database Coordinator
Staff / Full-Time
Gould Academy, Bethel, ME
Database Coordinator
What distinguishes Gould from traditional boarding schools is its approach to the "whole person." Gould Academy, located in Western Maine, is a highly respected, small, co-educational, independent boarding school of 200+ students in grades Eight through Twelve.  Guided by our dedication to a student-centric pedagogy and our commitment to the values of diversity, equity, inclusivity, and belonging, Gould Academy seeks an Database Coordinator to support the Development and Business Offices. This dynamic person must be willing to dig in, enjoy the data hunt for details and ensure data entry is accurate and timely.
Gould Academy prepares academically motivated students for college and helps them to become independent-minded, ethical citizens who will lead lives of purpose, action, excellence, and compassion in a dynamic world. We welcome you to check us out at GouldAcademy.org and see all that we have to offer to our students, employees and community! 
Job Summary
The Database coordinator is a vital member of the Development and Finance teams whose primary responsibilities include managing the Raiser's Edge database as well as receiving and processing all philanthropic gifts and conducting prospect research. The Coordinator will also work closely with the Finance Team to conduct Accounts Payable Entry, petty cash reconciliation, and expense management. The Coordinator will work closely with the philanthropy staff, the finance department, and constituents to ensure accurate gift recording, reporting, and acknowledgements. 
Relationships
This position works closely with the Finance and Development Teams.
Essential Qualities of Employment
Relevant knowledge and skill in the area of Database Management, experience with Blackbaud prefered. 

Positive, proactive, teammate

Creative, life-long learner who seeks to constantly evolve and expand their knowledge base

Community & Student-centric

Team player and intrinsically motivated

Excellent oral and written communication skills

Very comfortable with a range of technology platforms including Blackbaud and Google.

Responsible and trustworthy; exhibits good judgment

Possesses strong moral values that are aligned with Gould's

Seeks joy and inspires others through their actions and words

Adheres to policies and expectations articulated in the Employee Handbook and has a strong understanding of their roles (teacher, advisor, coach, community life duties) as stated in the Code of Conduct and Community Guide
Essential Duties and Responsibilities:
Development Office (75% of Time): 
Comprehensive management of the Raiser's Edge database; including managing the operation, maintenance, data input & integrity of the database.

Oversee the daily internal operations and manage all donation processing, acknowledgement, and pledge management.

Support monthly philanthropic reporting and stewardship tasks.

Work with the finance team to reconcile Raiser's Edge gifts

Create and run complex queries, reports, mailing lists, and exports to support fundraising and outreach efforts on a routine and as-needed basis. 

Serve as the point person for list management and execution for Development mailings, e-communication and distribution of newsletters, online appeals, and emails.

Manage integration and ongoing exports and imports of data between Raiser's Edge and Core

Participate in Philanthropy Department strategy meetings, providing research and constituent information as requested.

Conduct mail merges, prepare data sources, assemble and post all Development mailings.  Coordinate hand letter signing with the Head Of School

Research and update contact information based on returned letters, invalid emails, and out of service phone numbers.

Conduct comprehensive prospect research on prospective donors for philanthropic support including: individuals, foundations, and businesses. This includes compiling biographic information, as needed, and importing screening results to Raisers Edge. 
Finance Office (25% of Time):
Conduct Accounts Payable Data Entry 

Reconcile Petty Cash accounts

Coordinate expense management 
Community Life
Faculty, staff and administrators help to supervise students on school nights and weekends.  Working with student leaders and together as a weekend duty team, they strive to make the Gould experience one in which students can learn from one another.  This position requires weekend duty as travel schedule allows.  School night duty usually involves one night of evening campus coverage every other week and occasional backup coverage when necessary.  This position requires week night duty as travel schedule allows.
Other Duties:
Weekend and/or night work for events as stated in essential duties is required.

Additional duties as defined by supervisor and/or the Head of School
Qualification Requirements:
Bachelor's degree and 1-2 years experience in database management, preferably at a secondary or higher education institution 

Familiarity with Blackbaud and the Google platform

Experience working in Philanthropy

Interpersonal skills using tact, patience, and courtesy
Organizational skills and detail-oriented

Is capable of working on multiple tasks simultaneously with interruptions in an energetic environment

Works well under pressure with periodic heavy workloads

Self-starter and self-motivated

Enjoys working in a team environment with a focus on collaboration

Communicates effectively both verbally and in writing

Establishes and maintains cooperative and effective working relationships with others
Sense of humor, creativity, and ability to work well in and between teams is highly valued

Appreciation for, and comfort with, adolescents

Alignment with the mission and values of Gould Academy
Possess a valid drivers license and successfully pass a criminal and sexual offender background check, obtain CHRC clear status from the Maine Department of Education

Condition of employment for the 2022-2023 academic year, pursuant to Gould's COVID-19 Vaccination Policy, all faculty and staff will be required to provide proof that they are fully vaccinated against COVID-19 or must request an exemption due to a medical condition or sincerely held religious belief on or before July 1st, 2022
Physical Work Environment
These physical requirements are not exhaustive and additional job-related physical requirements may be added to these by individuals on an as-needed basis.  Corrective devices may be used to meet physical requirements.
It is essential to be able to meet the physical demands of sitting for prolonged periods of time at a desk or computer workstation, using repetitive arm, hand and finger movements as well as fine motor skills 

Ability to work in a semi-open office setting with frequent in-person interaction and numerous interruptions

Occasionally the ability to lift 5-25# while twisting and turning, stacking

Ability to bend, stoop, push/pull and to grasp objects and paper

Must be able to visit and move around all campus locations and off-campus or to other work sites for appropriate training and/or meetings as this position travels occasionally, not more than 25%

Reasonable accommodations may be made to enable individuals with disabilities to perform the essential functions
Compensation and Benefits
This is a full-time, exempt  position beginning as soon as possible.  Benefits include a generous retirement plan match, cost sharing for health and dental insurance, free $50,000 life and LTD insurances, health savings contribution, a discounted season pass to Sunday River, time off throughout the year in accordance with the school calendar (12 paid holidays), wellness culture with an annual contribution to employee wellness preferences and encouragement to participate in Mountain Day and Ski Day, academy "days off" when the community comes together outside of the classroom. Use of the fitness center, including indoor tennis and skate park. Meals are provided for you and your family in our dining hall during the school year. Compensation is commensurate with experience. 
To Apply
Qualified candidates apply for this position by creating an applicant profile online.  You will be asked to answer a few questions, upload your resume and a cover letter sharing with us – Why Gould? 
Click here to create an applicant profile
To learn more about Gould Academy visit us at: www.gouldacademy.org/careers.  If you prefer to apply by mail please contact Deborah Menezes, Director of Human Resources, at 207-824-7797.
Equal Employment Opportunities 
Gould Academy does not discriminate on the basis of national origin, race, creed, color, gender, disability, or sexual orientation in the administration of its educational policies, admission, financial aid, loans, hiring process, and other school programs.
Gould Academy
Bethel, ME
Middle School, High School, Post Graduate
Day, Boarding
All Gender