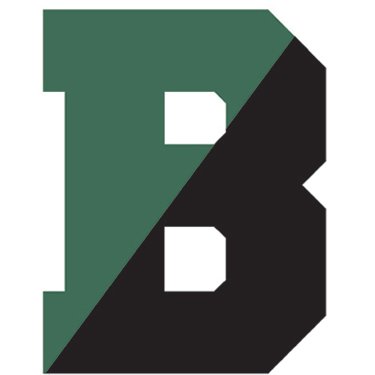 Accredited by NEASC
Database and Advancement Services Director
Staff / Full-Time
Brooks School, North Andover, MA
POSITION DESCRIPTION:
Position Title: Database and Advancement Services Director
Classification: Exempt/Staff
Position Type: Full time
Expected hours of work: 40 hours per week, 52 weeks per year
Benefits Eligible: Yes
Reports to:  Director of Institutional Advancement
Date: October 28, 2021
SUMMARY DESCRIPTION:
Reporting to the Director of Institutional Advancement, the Database and Advancement Services Director is responsible for the efficient management of the Raiser's Edge database, enabling the Advancement Office to work to its full potential. This includes establishing written protocols and procedures for inputting and extracting information, implementing continuous improvement training for all members of the department, maintaining the integrity and security of all biographical and giving data, and designing and delivering appropriate reports to the Advancement Office and other offices as needed. The Director should be a team player with strong organizational skills, acute attention to detail, the ability to meet and exceed deadlines, and a critical thinker with solid problem-solving skills.
ESSENTIAL FUNCTIONS AND KEY OBJECTIVES:
Oversee, direct and manage all gift policies and procedures
Manage the operation, maintenance, integrity, and accuracy of the database and ensure best practices in all related processes
Analyze data to enhance fundraising tactics and initiatives including annual funds, planned gifts, major gifts, and alumni programming
Work in partnership with the Information Technology Department to ensure the security of the Raiser's Edge database and the confidentiality of data; develop and implement strategies to ensure data integrity within and across multiple information databases on campus
Design and implement effective campaign and other management reports for the Advancement Office
Create all reports related to gifts, pipelines, fundraising, performance metrics, and others as needed. Ability to work on both Raiser's Edge platforms database and NXT
Collaborate with the Gift Processing and Data Services Manager to ensure accurate processing and acknowledgment of gifts, pledges, pledge payments, matching gifts, memorial gifts, pledge reminders, and all other donations
Direct the Gift Processing and Data Services Manager and collaborate effectively with all members of the Advancement team to advance programs and goals
Ensure the accuracy of biographical data for all constituents
Work closely with other school offices on the collection and integration of data
Research and implement ways to streamline all data processes
Work in close partnership with the Business Office to coordinate the collection and auditing of Advancement revenue
 COMPETENCIES:
Advanced knowledge of Raiser's Edge strongly preferred
Extensive knowledge of standard office software packages for data management, word processing and creation of spreadsheets; and experience with relational databases, report writing and donor information systems packages is a necessity
Possess strong organizational and project management skills to effectively manage multiple tasks simultaneously
Ability to thrive in a fast-paced office environment
Willingness and ability to work weekend and evening hours as needed
A focus on teamwork, collaborative leadership, strategic thinking, workflow, and the ability to effectively manage time and multiple tasks are essential
EDUCATION AND EXPERIENCE:
Bachelor's degree in management, business, computer science or a related field
Minimum of five years of experience in advancement services and a record of increasing responsibility and demonstrated success
SUPERVISION OF OTHERS: This role has one direct report.
WORK ENVIRONMENT: The work environment characteristics described here are representative of those an employee encounters while performing the essential functions of this job. Reasonable accommodations may be made to enable individuals with disabilities to perform the essential functions. Duties are normally performed in an indoor environment. The noise level in the work environment is usually moderate.
PHYSICAL DEMANDS: This is largely a sedentary role; however, while performing the duties of this job, the employee is regularly required to use hands and fingers to handle, feel, or operate objects, tools or controls, and reach with hands and arms. The employee is frequently required to stand, talk and hear. Must be able to travel across campus as needed and be able to sit for long periods at a desk working on the computer
TRAVEL: This role requires minimal travel.
EEO STATEMENT: Brooks School does not discriminate on the basis of race, gender, color, sexual orientation, disability or religion in the administration of its educational policies, admission policies, employment policies, financial aid and loan programs, athletic programs and other school administered programs and activities.
COVID-19 VACCINATION POLICY: Brooks School is a COVID-19 vaccinated community. Unvaccinated visitors to campus are asked to refrain from entering any school buildings unless the school has granted an exemption. In all cases, unvaccinated people who have been granted an exemption must wear a mask over the nose and mouth at all times when in a school building.
This job description in no way states or implies that these are the only duties to be performed by this employee. The Database and Advancement Services Director be required to follow any other instructions and to perform any other related duties as assigned by the Director of Institutional Advancement or appropriate administrator. Brooks School reserves the right to update, revise or change this job description and related duties at any time.
Brooks School
North Andover, MA
High School
Boarding, Day
All Gender
Religiously-Affiliated