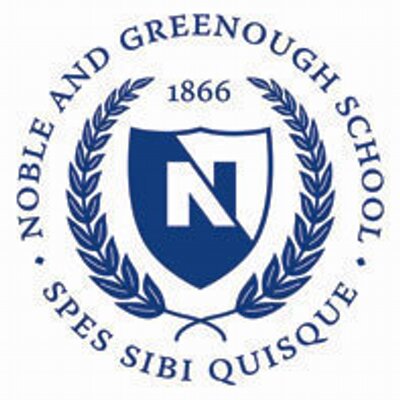 Accredited by NEASC
Dance Instructor 
Faculty / Full-Time
Noble and Greenough School, Dedham, MA
Founded by George Washington Copp Noble in 1866, Noble and Greenough School is a co-educational, non-sectarian, rigorous academic community dedicated to motivating and inspiring students to achieve their highest potential and to lead lives characterized by service to others. Nobles is committed to creating a learning environment that represents diversity of race, gender identities, sexual orientation, religion, ethnicity, national origin, background, experience and perspective. Doing so is intrinsic to our mission and improves the educational experience for all. 
Nobles seeks an Instructor in Dance starting in the fall of 2022. The ideal candidate will teach all levels of experience and will have a background in hip hop, modern, contemporary, jazz, musical theatre, tap, and / or other dance styles. Courses, afternoon programs, meetings, and other responsibilities make this a full-time position from 8:00 am through 5:30pm with some occasional Saturdays. A degree in dance and prior teaching and choreography experience (including for musical theatre productions) is preferred. We seek someone who is committed to fostering a diverse and inclusive classroom environment and will offer support to all students. The direction of the fall dance concert, teaching introductory, advanced, middle, and upper school courses, three seasons of afternoon program, and collaboration with all other members of the performing arts department are important components of this position.  
Noble and Greenough School is committed to providing a fully on-campus, safe, educational experience for our students and the community. Consistent with those goals, Noble and Greenough has a COVID-19 vaccination policy. Students, faculty, and staff are required to be fully vaccinated for COVID-19 unless there is an approved exemption for a medical reason or if the vaccine conflicts with sincerely held religious beliefs, practices, or observances, which must be documented to the School and approved. If hired, you will be required to submit a copy of a COVID-19 vaccination card.
People of color, people with disabilities, members of the LGBTQ community, religious minorities, and members of other historically underrepresented groups are encouraged to apply.
If you wish to apply, please complete the Noble and Greenough School online application form  Please address your application to Michael Denning, Head of Upper School (mdenning0f@nobles.edu)
Noble and Greenough School
Dedham, MA
Middle School, High School
Day, Boarding
All Gender