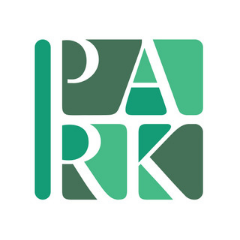 Accredited by AISNE
Creative Arts At Park (CAAP) Administrative Coordinator
Staff / Full-Time
The Park School, Brookline, MA
The Park School is a Pre-K to Grade 8 independent school in Brookline, MA dedicated to excellence in education.The cornerstone of Park's program is academic excellence, combining both high standards of scholarship and the encouragement of each child to develop to his or her greatest potential. Our school community fosters a nurturing environment in which children develop curiosity, express creativity, appreciate the value of hard work and discipline, and experience the joy of learning. Park's faculty encourages each student to strive for intellectual, physical and moral growth and to become contributing members of the community.
For 40 years, students between the ages of 7-15 have embraced Creative Arts at Park (CAAP) for the opportunity to explore a range of visual and performing arts activities. For five exciting weeks, campers select their own schedules from over 130 classes in animation, visual art, dance, music, photography, theatre, video, writing, and sports. Under the guidance of professional artists, participants discover talents and develop skills that will provide them with lifelong enjoyment.
Creative Arts at Park is seeking to hire an Administrative Coordinator. The Creative Arts at Park Administrative Coordinator reports to the Director of Creative Arts at Park. The person hired in this position is responsible for collaborating with the director to develop and execute programming in support of the School's mission and curricular goals. The ideal candidate will bring a history of collaborative as well as self-directed work.
Duties & Responsibilities
In partnership with the Director of CAAP, assist with the planning and implementation of all aspects of the summer program

Lead the management of CAAP's customer relationship management (CRM) database (CampBrain)

Oversee all CAAP registration, including all subsequent changes 

Create and distribute financial aid letters to qualifying families

Develop the class schedules and maintain adjustments throughout the summer  

Liaise with camp nurse(s) to ensure all medical paperwork is received and current

Manage the administrative aspects of human resources for CAAP, including:

Creating employment contracts for staff

Processing all HR required for all staff

Maintaining the employee handbook

Support camp department heads with supply orders 

Manage the regulatory compliance requirements for the program, including obtaining a license to operate from the Brookline Health Department
Knowledge, Skills & Abilities
Demonstrated experience in a culturally diverse community including diversity of race, ethnicity, socioeconomic status, language and gender identity

Communicate effectively both verbally and in writing with parents, staff, and students 

Ability to learn and manage a database software management system

Ability to multitask, prioritize, and function efficiently in a fast paced environment

Applicant must possess strong program management, leadership, people and team-building skills as well as effective organization and skills

Must be energetic and enthusiastic about participating in arts activities

Must be able to navigate a multi-building campus in all weather conditions

Must be able to bend, kneel, reach, lift and stand for long periods of time
Bachelor's degree with preferably with 2+ years of summer programming     experience

Proficiency with customer relationship management programs (such as "CampBrain") preferred

Proficiency with basic computer competencies in Google Apps for Education, Word, Excel, Powerpoint required

Ability to work independently with limited oversight
Please visit Park's

career page

to complete an application and upload your resume, cover letter, leadership/philosophy statement, and the names of three to five references including two present or past supervisors.

The Park School welcomes candidates who will add to the diversity of our community and who have demonstrated a commitment to diversity, equity, and inclusion in their teaching and learning. 

The Park School is an equal opportunity employer and does not discriminate on the basis of race, color, religion, national or ethnic origin, ancestry, sex, disabilities, sexual orientation, gender identity and expression or family composition or any other status protected by applicable law in the administration of its employment, education, admission, financial aid, and other policies and programs.
The Park School
Brookline, MA
Early Childhood, Elementary, Middle School
Day
All Gender