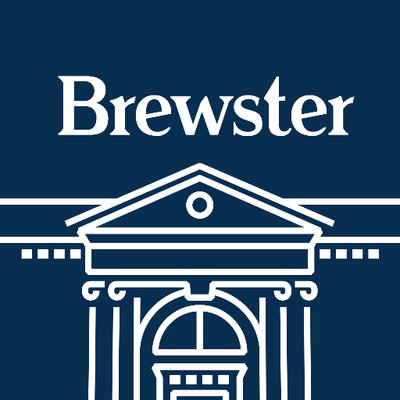 Accredited by NEASC
Counselor of Wellbeing
Faculty / Full-Time
Brewster Academy, Wolfeboro, NH
Reporting to the Director of Wellbeing and Counseling, the Counselor of Wellbeing will support and implement services within the Counseling office & wellness programming in the larger community.  Working collaboratively with the Director of Wellbeing and Counseling, the Counselor will provide mental health counseling services, as well as outreach programming focused on holistic student and community well-being.  These services and programming will focus on enhancing the student experience and supporting student success.  The Counselor will be part of the Student Life team and the School Resource Team.
Responsibilities:
Provide crisis intervention, ongoing monitoring, and assessment of students.
Provide individual counseling, group counseling, and crisis counseling to students.
Provide psychosocial evaluations on students, as needed.
Conduct ongoing evaluation of students in services to assess individual needs are met.
Engage in community outreach, and promote a culture of well-being
Partner with the Director of Well-being and Counseling providing training workshops, and presentations that promote wellness.
Conduct alcohol and substance abuse evaluations, as needed.
Support and participate in the social and emotional learning program
Serve as a supportive adult to students going through the disciplinary process
Attend and participate in team meetings
Collaborate with the Health Services Department regarding treatment plans for students that span into medical needs.
Collaborate with the Admissions Department about prospective students, as needed.
Collaborate with faculty around individual needs of students.
Qualifications
Master's degree in counseling, psychology, school psychology, or social work, with an ability to become licensed.
Demonstrated experience in school counseling services.
Leadership skills, including interpersonal, organizational, and analytical skills.
Ability to connect joyfully, appropriately, and respectfully with students, faculty, colleagues, and parents, as needed.
A commitment to diversity, equity, inclusion, and justice.
Strong coordination, evaluation, and assessment skills to promote best practices.
Deep and broad knowledge of counseling, health, and wellness education across the developmental stages.
Strong interpersonal skills, a positive attitude, and energy.
Commitment to lifetime learning, and professional and personal integrity.
Will need to be licensed, or become licensed in New Hampshire.
Must be available to attend to emergencies/crisis situations, should they arise.  The Counselor must perform in a responsible manner consistent with the school's mission and policies of Brewster Academy.  This is an exempt, full-time position that follows the academic schedule.
Brewster is an equal opportunity employer and will employ qualified individuals without regard to age, race, color, national origin, religion, sex, gender, gender identity, sexual orientation, marital status, pregnancy, citizenship status, military/veteran status, physical or mental disability, genetic information, status as a victim of domestic violence, harassment, sexual assault or stalking, or any other category or classification protected by applicable state or federal law.  We welcome applicants from candidates of all backgrounds.
Brewster Academy
Wolfeboro, NH
High School, Post Graduate
Day, Boarding
All Gender