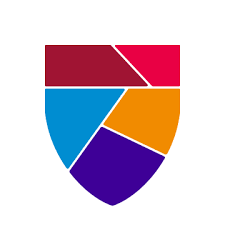 Accredited by NEASC
Cook
Staff / Full-Time
The Governor's Academy, Byfield, MA
The Governor's Academy, the oldest boarding school in New England, inspires and engages inquisitive students in ninth through twelfth grade. Our 456-acre campus is located thirty miles north of Boston and five miles south of Newburyport, a classic New England coastal town. Govs has approximately 400 students and 200 employees. 
Govs faculty and staff are committed to creating and cultivating an intentionally diverse and inclusive community that allows students to learn from each other's unique backgrounds and experiences, discover their passions, find and use their distinctive voices, and achieve academic and co-curricular excellence. We welcome applications from candidates of all backgrounds.
Adults in our community are professionals who appreciate individuality, collaboration, and service to others— all so that we can go far together. 
POSITION SUMMARY
Prepare and supervise the preparation of all menu items for assigned meals and assist in meeting the objectives of the dining services department.
Prepare and supervise all meals assigned.

Must adhere to standardized cycle menu, and advise Chef(s) of any discrepancies.

Work at an assigned station in the kitchen or server.

Maintain food and refrigeration temperature logs, and take corrective action when required.

Follow all standardized recipes, and advise Chef (s) of any discrepancies in recipes.

Assumes the responsibility and authority of the Chef (s) in his/her absence.

Responsible for proper handling and storage of all foods prepared.

Responsible for being aware of the function board, and executing functions as assigned.

Responsible for understanding following and HACCP-based SOPs.

Responsible for the timely service of all assigned meals.

Must remain aware of, and observe Dining Services standards and procedures.

Responsible for the sanitary condition of the kitchen and kitchen storage areas.

Cooperate with the management team to ensure an orderly and efficient operation.

Deliver, set up, and pick up special parties as required.

Assist in the proper set-up and service of small functions.

Follow all policies including MSDS, safety, and sanitation, as instructed by management, and keep informed of all material safety data.

Required to wear issued uniform including non-slip shoes, hat, chef's coat, chef's pants, and vinyl gloves while handling food.

Required to report to work promptly at the time stated on the staffing schedule, and take only scheduled breaks.

Perform other duties as assigned within reason.

Promote a positive, congenial atmosphere with students, employees, supervisors, and customers.
QUALIFICATIONS
High school diploma required.  

An advanced culinary degree is highly desirable. 

Extensive work experience will be considered in lieu of a culinary degree. 

Professional cooking experience is required, preferably in large-scale institutional settings. 
 Mastery of current principles, practices, equipment, materials, and methods used in large-scale production is desirable. 

Must be extremely well-organized with great attention to detail.
A high level of integrity, accuracy, and work ethic.

An open and collaborative style. 

Excellent oral and written communication skills.  

 Willingness to work nights and weekends, when necessary. 

Ability to oversee and manage daily tasks and to provide deliverables to multiple parties on a daily basis.

Good problem-solving skills.

A strong commitment to service is essential.  

The successful candidate must be able to read write and perform mathematical computations.  

The successful candidate must have a valid driver's license and be able to drive in Massachusetts.

Ability to work collegially; must be committed to working in a diverse community and have the ability to communicate effectively with diverse populations; must enjoy working with young people in a boarding school environment.

Must successfully complete criminal background check 
HOURS AND SUPERVISION
This is a full-time, non-exempt, hourly staff position that includes evening and weekend hours and reports to the Kitchen Manager.  This position includes a full-time benefits package. 
The Governor's Academy
Byfield, MA
High School
Boarding, Day
All Gender