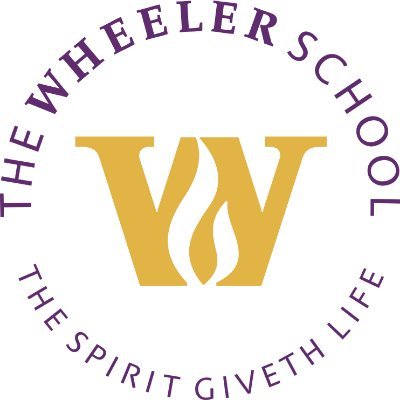 Accredited by NEASC
Controller
Administrator / Full-Time
The Wheeler School, Providence, RI
The Wheeler School, a co-ed, N-12 independent day school with city and farm campuses serving approximately 800 students in the Greater Providence and Greater Boston areas, is seeking a Controller to join our Business Office. This is a full time, 40-hour per week position for 12 months per year, which reports to the Chief Financial Officer.
Ideal candidates for faculty and staff positions at Wheeler are people with a sense of humor, warmth, and humility. They are excellent communicators, with empathy for others and an ability to listen and respond with good intuition and with the help of colleagues. They are ambitious and hard-working, committed to supporting students by offering help and creating new opportunities. In their general approach to their work, our faculty and staff members are curious, striving each year to stretch and grow, to implement new ideas that improve the Wheeler experience. In the end, they love to spend their days with young people and enjoy all that the Wheeler community – creative, energetic, dynamic, and diverse – has to offer.
Under general supervision of the Chief Financial Officer, the Controller oversees all accounting functions and manages the Accounts Receivable, Cash Receipts, Student Billing and Accounts Payable functions.
Specific job functions include the following:
Monthly reconciliation of bank and investment accounts.
Various weekly, monthly and quarterly reconciliations including but not limited to Internal Transfers, Interfund transactions, Student Receivables and Aging, Gift and Cash receipts.
Preparation of miscellaneous manual journal entries as needed.
Review and input of monthly manual journal entries into accounting software package.
Prepare and distribute monthly budget reports to Budget Holders/Department Heads.
Monthly preparation and distribution of required financial reports (Income Statement, Statement of Activities, Statement of Financial Position, Project Reports, etc.)
Monthly analysis of payables, receivables, cash flow and investment activity.
Supervise the year-end inventory of fuel, store merchandise and food supplies.
Maintain and monitor the School's Fixed Asset System.
Prepare all periodic surveys and compliance reports for various school industry organizations as well as other internal and external information requests for financial data.
Assist the Chief Financial Officer and independent auditors in the annual audit procedures and preparation of federal and state annual forms.
Assist the Chief Financial Officer with the School's Ten-Year Capital Improvement Plan.
Assist in the preparation of the Annual and 3-Year Budget.
Maintain strict confidentiality of all data at all times.
Exercise a high degree of initiative, judgment and discretion.
Plan, organize and integrate priorities to meet established deadlines.
Evaluate operations and make recommendations for efficiencies and improvements.
Stay informed and up to date with worksite trends, software development, accounting rules and operational procedures.
The Controller is an authorized signer on the School's checking accounts.
The Controller ensures that the School's financial transactions and reporting comply with Generally Accepted Accounting Procedures, GAAP.
The Controller assists and supports the Chief Financial Officer and as such may be asked to perform special

studies or research information at the discretion of the Chief Financial Officer.
Employment Requirements
Candidates for this position must possess strong accounting skills, at least five years of professional experience and have excellent office, organizational and communication skills. Non-profit accounting experience is required with a preference to
the independent school sector. Familiarity with Blackbaud Financial Edge software is desired. Proficiency with MS Office applications is essential as well as working knowledge of the Google platform. The ability to work effectively with minimal supervision, to multitask, and to manage a varied workload is essential.
A minimum of a Bachelor's degree with a concentration in Accounting is required. MBA, CPA preferred. To learn more about Wheeler, please visit www.wheelerschool.org, and our Careers page.
Interested candidates should send a cover letter and resume by March 3 to Jill Feingold at jillfeingold@wheelerschool.org and cc careers@wheelerschool.org.
Statement on Diversity and Cultural Competency At Wheeler
We actively seek students, faculty, and staff from diverse backgrounds, believing that a broad range of experiences and viewpoints enhance learning, enriches life on campus, and better prepares us all for full participation in a pluralistic, democratic society. We seek to further the overall diversity and cultural competency within our community through hiring.
The Wheeler School is committed to a policy of nondiscrimination and equal opportunity for all employees and qualified applicants without regard to race, color, religion, sex, sexual orientation, gender identity or expression, age, national origin or disability, and any other category protected by federal, state or local law.
About The Wheeler School:
Founded in 1889 by visionary artist and educator Mary C. Wheeler, The Wheeler School is an N-12 independent day school of approximately 800 students from throughout Greater Providence and Greater Boston. Wheeler's mission, "to learn our powers and be answerable for their use," is incorporated into our classrooms, athletic fields, art studios, and STEAM labs, as students are encouraged to think deeply and explore the world on and beyond our two campuses in the College Hill neighborhood of Providence, Rhode Island and our 120-acre farm in Seekonk, Massachusetts. Across Wheeler's campuses and grades, dedicated faculty and staff identify students' learning path and passions, challenging and supporting them in pursuit of academic excellence, artistic expression, and personal growth. Our graduates are prepared for college and life as creative, ethical, and engaged global citizens. Wheeler is also home to The Hamilton School, where skilled faculty meet students' learning differences with the individualized instruction that leads to success.
The Wheeler School
Providence, RI
Infant / Toddler, Early Childhood, Elementary, Middle School, High School
Day
All Gender