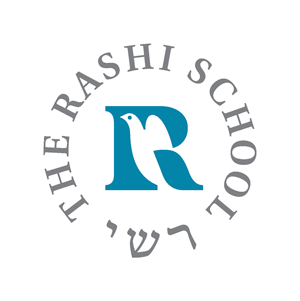 Accredited by AISNE
Communications Manager
Staff / Full-Time
The Rashi School, Dedham, MA
Communications Manager
The Rashi School, the Boston Area's Reform Jewish independent school for Kindergarten through Grade 8, offers an academically challenging education to its 272 students in an environment infused with Jewish values. Encouraging questions and open conversations, Rashi's joyful approach to learning helps children engage with the world and become their best selves.
Position Summary
Reporting to the Director of Admissions, the Communications Manager is responsible for a broad range of communications and marketing duties including managing the school's website, email marketing, social media, and print communications such as collateral, event flyers, and in-school materials. Partnering with the Development team, Business office, Division Heads, faculty, students and parents, the Communications Manager builds and maintains strong relationships across the School, and participates in a culture of information-sharing among Rashi's varied constituents. Enlisting the talents and voices of students, faculty, parents, and alumni, the Communications Manager brings Rashi stories to broad audiences in a timely and meaningful way.
Position Responsibilities Include:
Communications strategy and execution: Drafting, designing and distributing print and electronic communications for Rashi's audiences (parents, alumni, donors, prospects, Jewish community, etc.) including managing the weekly parent e-newsletter, admissions marketing pieces, and other communications as needed.
Website management: Keeping Rashi's website current and compelling and making recommendations to move the site forward.
Social media marketing: Creating, managing and growing Rashi's presence through Instagram, Facebook, blogs and other strategically relevant channels.
Public relations: Crafting powerful pitches to local media.
Digital Asset Management: creating, editing and managing videography/photography, including working with outside vendors.
Advertising: Designing occasional ads and managing media buys (including social) and placement.
Analytics: Using Google Analytics and other feedback/measurement tools (such as Survey Monkey) to provide reports on metrics and continually find ways to improve through testing and new initiatives.
KEY RELATIONSHIPS include Head of School, senior staff, faculty, Development office, Business office, technology coordinator, parent organization, parent body.
Requirements:
Bachelor's degree in Communications or similar.
Minimum of 3 years professional experience in a similar role.
Highly organized, detail-oriented and capable of managing a range of responsibilities while maintaining a friendly, positive attitude.
Superb verbal and written communication skills, including short-form and long-form content.
The ability to find and tell stories in a compelling way and determine the best ways to use them.
A strong visual sense and an eye for design.
Experience with video and photography.
Outgoing personality and ability to work well with many types of people.
Demonstrated examples of work where versatility, resourcefulness, innovation and problem-solving skills influenced the outcome.
Demonstrated experience managing and maintaining a professional website.
Fluency in a broad array of technology, including:
Adobe Creative Cloud (e.g., Photoshop, In Design, Illustrator) and/or other design software such as Canva
E-mail marketing tools such as Constant Contact
Survey tools such as SurveyMonkey
WordPress content management system
Web and social media analytics
Knowledge of Judaism, the Boston Jewish community, and the Reform movement is a plus.
Physical Requirements:
Able to sit, type, twist, bend, use telephone and computers.
Able to lift 10-15 lbs. to move and set up photography equipment.
The above is intended to describe the general content of and requirements for the performance of this job. It is not to be construed as an exhaustive statement of duties, responsibilities, or requirements.
To apply, send resume, letter of interest, and list of professional references to ifrey@rashi.org.
Benefits include medical, dental, vision, life, short and long term disability insurance, retirement plan, generous paid time off, and student tuition considerations.
The Rashi School
Dedham, MA
Elementary, Middle School
Day
All Gender
Religiously-Affiliated