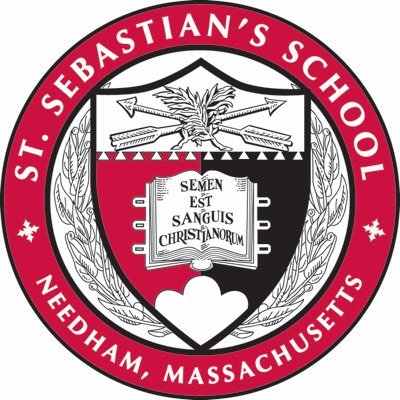 Accredited by NEASC
Communications Associate
Staff / Full-Time
St. Sebastian's School, Needham, MA
St. Sebastian's School, a Catholic independent school serving 375 boys in grades 7-12, seeks a team player to join its Communications Department as the Communications Associate. This full-time position will report to and work closely with the Director of Communications, as well as members of other departments across the school, in order to position St. Sebastian's as the premier place for parents seeking an independent school experience for their sons.
Responsibilities include:
Create and print school materials, such as invitations, handouts, postcards, programs, posters
Maintain the school's website, including updating and creating web pages and online forms
Produce electronic communications, including evites, enewsletters and fundraising appeals, to be sent to parents and alumni
Help to maintain a robust social media content calendar and create engaging posts that support the school's mission on our channels (Instagram, Facebook, Twitter, LinkedIn)
Work with Admissions team to support the school's online presence and enrollment strategies, including digital and print advertising, SEO, online directories, etc.
Submit press releases to local media outlets, highlighting academic and athletic achievements
Serve as back-up for Visual Media Coordinator position to photograph school activities, events, and sports, as well as social events for parents and alumni
Qualifications:
Commitment to the School's mission and core values
BA/BS in communications, marketing, graphic design or related field
One to five years of experience, preferably in an educational setting
Strong design and creative skills, including experience with Adobe Creative Suite (InDesign,
Photoshop, and Illustrator)
Exceptional organization skills, including meticulous attention-to-detail and the ability to juggle and prioritize multiple tasks and projects
Strong writing, editing, and proofreading skills
Experience with web content management systems and e-mail marketing tools (familiarity with Finalsite or HubSpot a plus)
Understanding of social media and ability to create engaging content that supports the school's brand, builds community, and draws prospective families
Knowledge of digital marketing, SEO principles, and Google Analytics preferred
A self-starter with the ability to be flexible and work effectively both independently and as part of a team and with different constituencies (faculty, parents, alumni, etc.)
To Apply:
Qualified candidates should send résumé, cover letter, and design or writing samples to Christine Robertson, Director of Communications, at christine_robertson@stsebs.org. No phone calls, please.
St. Sebastian's School
Needham, MA
Middle School, High School
Day
Boys