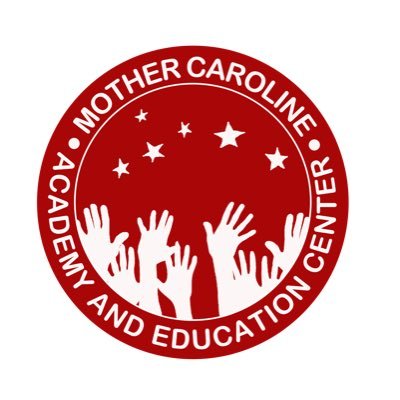 Accredited by AISNE
Technology Instructor/GIS Middle School Teacher
Faculty / Full-Time
Mother Caroline Academy & Education Center, Boston, MA
Technology Instructor/GIS Middle School Teacher
Reports to: Principal
Job Description
SUMMARY: The Coding/GIS Teacher will be a part of a collaborative team of teacher teachers. TheCoding/GIS Teacher will be expected to design and implement a cutting-edge middle school computer science curriculum bringing coding, robotics, engineering, and more to students throughout the school week. This course will develop into a curriculum that will offer age-appropriate computer science and technology instruction to students in grades 3 through 8 atMother Caroline Academy.
Essential Functions:
Teach computer science and technology to elementary and middle school students, with subject matter ranging from foundations of technology to software/app development;
Work with industry experts and educators to develop a comprehensive scope and sequence for K-8 computer science/technology at Mother Caroline Academy;
Develop and implement curriculum and evaluate results;
Collaborate with the school leaders and other teachers to integrate coding into traditional content areas throughout the school curriculum;
Create reports to describe projects and identify lessons learned and best practices;
Teach a variety of grade levels throughout the academic day;
Develop grade-level formative and summative assessments to evaluate student progress
Qualified candidates have the following:
Skills and Experience:
Bachelor's degree required; preferably in Science, Math, or Computer Technology
Familiar with programming and high technology, or has a strong interest to learn;
Background or experience in teaching and/or education, preferably within elementary or middle school classrooms;
Strong data analysis skills;
Self-motivated and self-directed;
Excellent verbal, written, and presentation skills
Traits and Qualities:
At MCA, we believe that an excellent staff member does the following:
Believes that all of us can and will learn and creates a positive learning environment with high expectations for all students and staff throughout the school.
Thrives as part of a team-oriented, mission-driven culture.
Exudes joy and a love of learning
Demonstrates a growth mindset and a desire to continually improve through feedback, coaching, and professional development.
Believes that all children can and will learn.
Ability to persevere with a sense of optimism, strong problem-solving skills, and desire to learn and grow in a collaborative professional learning community.
Willingness, and commitment, to go above and beyond to prove possible with students.
Willing and able to play different roles at the school to meet the varied and constant needs of the students and staff at MCA.
Models positive and healthy character traits and habits, as well as the values of MCA
Willing to do whatever it takes to help our students achieve academic excellence.
Constantly assesses progress, communicates results clearly, and uses data to inform decisions and set ambitious goals.
Has a strong work ethic and commits to doing whatever it takes for students to excel, including committing to an extended workday and remaining available to colleagues, students, and families outside of school hours.
Mother Caroline Academy & Education Center
Boston, MA
Elementary, Middle School
Day
Girls