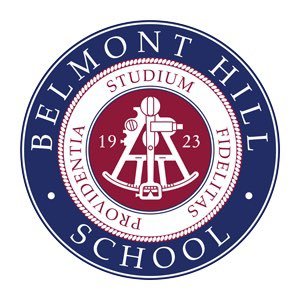 Accredited by NEASC
Choreographer/Assistant Director for Spring Musical
Seasonal
Belmont Hill School, Belmont, MA
Belmont Hill School is currently looking to contract either/both positions for the Spring Musical:
Head Choreographer; Assistant Director
The Spring Musical dates would run roughly as follows, from auditions to strike: 2/15/22 through 5/23/22 

Our rehearsals run Mondays, Tuesdays and Thursdays 4:00-4:45, where one of those days would run til 5:30 (which day that is depends on cast availability).
We usually have our choreographer instruct on that longer day. During the last two weeks of production, our rehearsals all run 4-6pm.
Finally, we do have two Saturday Rehearsals that run 9am-12noon. The first Saturday rehearsal's date is still TBD, but the second one would be 5/14/22.
We'll have roughly 9 of these long rehearsals for choreo, plus two Saturdays and two final weeks of Tech (2 hours x3 days a week).

This year, our Spring Musical is Shrek the Musical Jr.! 

All interested in learning more about the position please contact:

Paul DiResta, Director of Theatre at Belmont Hill School

diresta@belmonthill.org

Cell: (978) 270-7636

Note on Health and Safety:

All our rehearsals would take place in the Kraft Theater on our campus in Belmont, MA. Our student body is over 99% fully vaccinated, and all adults on campus are 100% vaccinated. We're committed to providing an extremely safe environment for both students and adults alike.



Belmont Hill School
Belmont, MA
Middle School, High School
Day, Boarding
Boys