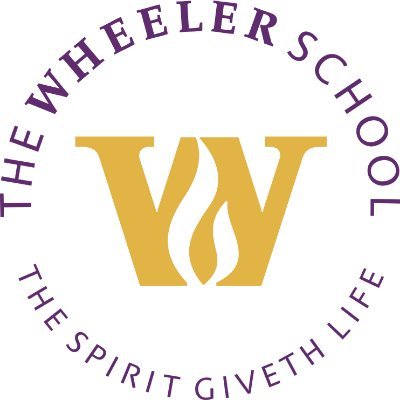 Accredited by NEASC
Chief Operating Officer
Administrator / Full-Time
The Wheeler School, Providence, RI
DEERFIELD ASSOCIATES has been retained by The Wheeler School, located in Providence, Rhode Island, to conduct a search for a Chief Operating Officer. This high-profile opportunity is available in the spring of 2022 (in March or April to afford a significant overlap), and will be filled following a comprehensive national search and the identification of the candidate of choice.
Founded in 1889, The Wheeler School is a co-educational independent day school for 790 students from Nursery through Grade Twelve in beautiful and dynamic Providence, Rhode Island, adjacent to the campus of Brown University. The essence of our vision comes down to a simple concept: Wheeler is a place where we strive to make anything possible for students, where choice, inquiry, and interest are of primary import, where we know individuals well, and where we insist upon and nurture intellectual character, critical thinking, empathy, and creative spirit. Wheeler School, with 789 students across four divisions, including Lower, Middle, Upper and the Hamilton School for bright dyslexic students, is in an excellent financial position with no debt or deferred maintenance, an annual budget of $30M and a current endowment value of $57M. An experienced Head of School supported by a highly functional Board of Trustees, and a talented leadership team lead a faculty and staff of over 200 including the many professionals in the operations area. The operations professionals, including business office, auxiliary, maintenance, technology, facilities and Wheeler Farm teams are experienced, and in most cases, longstanding. With oversight of many areas, including facilities, human resources, capital planning, athletics, risk management, technology, and health services, the potential for impact is great.
An integral member of the school's leadership team and a strategic partner to the Head of School, the Chief Operations Officer will work closely with her, with the Chief Financial Officer, and with the Board of Trustees to provide leadership and oversight of all aspects of facilities, auxiliary, strategic human resources, and internal services and will be responsible for the strategic operational leadership of the school. The COO is responsible for oversight of the operations of two stunning campuses, one in Providence and one in Seekonk, MA where Wheeler has the "Wheeler Farm, a sprawling 120-acre campus with woods, athletic fields, and a new early childhood campus called "The Nest."
A complete search description articulating the duties, academic credentials and required work experiences may be found at https://deerfieldassociates.com/the-wheeler-school-chief-operating-officer/. The Wheeler School community itself offers a collaborative, dynamic and supportive work environment, a competitive salary and benefit package which includes medical plans, a pension plan, generous tuition remission, and paid vacation annually.
At Wheeler we actively seek students, faculty, and staff from diverse backgrounds in the belief that a broad range of experiences and viewpoints enhance learning, enrich life on campus, and better prepare us all for full participation in a pluralistic, democratic society. The Wheeler School is committed to a policy of nondiscrimination and equal opportunity for all employees and qualified applicants without regard to race, color, religion, sex, sexual orientation, gender identity or expression, age, national origin, or disability, and any other category protected by federal, state, or local law.
To explore this superb career opportunity on a highly confidential basis, interested individuals should send a resume, letter of interest and a list of 4 references (which will only be contacted if mutual interest is determined) to:  Doug Cooney, Executive Search Consultant, DEERFIELD ASSOCIATES Executive Search, Inc. 572 Washington Street, Suite 15, Wellesley, MA  02482   Email: jobs@deerfieldassociates.com.
The Wheeler School
Providence, RI
Infant / Toddler, Early Childhood, Elementary, Middle School, High School
Day
All Gender