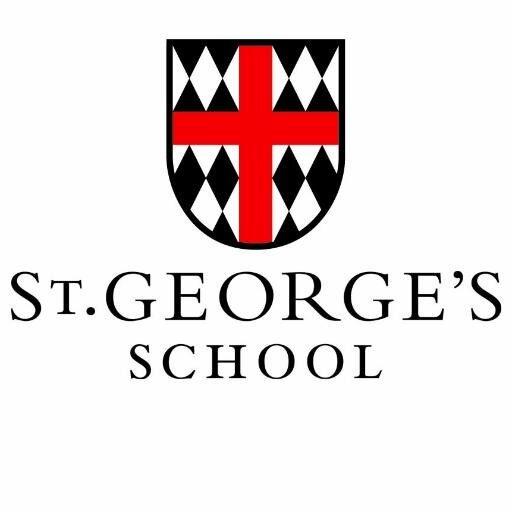 Accredited by NEASC
Chief Financial Officer
Administrator / Full-Time
St. George's School, Middletown, RI
Middletown, RI www.stgeorges.edu
PROFESSIONAL OPPORTUNITY
JOB TITLE: Chief Financial Officer (CFO) OVERVIEW:
St. George's School, a boarding and day school located in Middletown, RI that educates approximately 380 students from across the US and around the world, seeks an experienced, effective leader and strategic thinker to serve as the Chief Financial Officer. The search will ideally result in a candidate to start on January 1, 2024, although the School might consider a start as late as July 1, 2024 for the right individual.
Reporting directly to the Head of School, the Chief Financial Officer is responsible for the management of the fiscal assets of the School, working closely with the Head and other Leadership Team members to manage the School's budget and finances and to plan strategically for the future resource needs of the School. The CFO is responsible for the overall operation of the Finance Office, while also analyzing data and initiating and developing financial models to ensure the short- and long-term financial health of the School.
The CFO is a member of the School's Leadership Team, supervising functions in the Finance Office (Controller, Senior Accountant, Accounts Payable, Accounts Receivable), Human Resources (Human Resources Manager, Human Resources Administrator), and the Campus Store. This position plays a key role in supporting the Board of Trustees as the administrative liaison to the Finance Committee, Investment Committee, and Audit and Risk Management Committee, while also supporting other Committees as needed.
RESPONSIBILITIES: 
Provide strategic guidance and analysis to the Head of School, Finance Committee, and Board of Trustees with regards to financial sustainability and financial strategies.
Lead the organization and management of the Finance Office, including financial operations, accounting, accounts payable, accounts receivable (tuition and fees), cash management, purchasing, budgeting, financial reporting, investment, banking, human resources, payroll, employee relations, and compensation and benefits program.

Ensure compliance with all government regulatory requirements.

Serve as lead liaison to the Board's Finance Committee, Investment Committee, and Audit and Risk Management Committee, executing instructions as related to risk management, investments, and financing and debt.
Prepare and manage the School's annual budget and long-term financial model, reviewing, monitoring, and controlling the disbursement of funds as planned therein.

Monitor and report on the budget throughout the year to ensure the School remains financially stable.
Compile operating budget and capital expenditure requests from School departments.

Supervise the design, implementation, and maintenance of internal controls relevant to the preparation and fair presentation of financial statements and the detection and prevention of fraud.
Secure an annual external audit of the School's financial records and manage preparation of U.S. GAAP financial statements and tax returns for the School.
Approve all agreements concerning financial obligations, such as contracts for products or services and other actions requiring a commitment of financial resources.
Provide oversight and implementation of risk management strategies relating to the financial health of the School, including but not limited to accident prevention, fraud and cyber threats, contractual risk, internal fraud, and financial liquidity, and report regularly on all such risk matters to the Audit and Risk Management Committee.
Seek new sources of revenue and obtain cost savings using effective competitive purchasing, control, and review.
In collaboration with the Audit and Risk Management Committee, ensure proper insurance coverage in all areas of the School and serve as liaison to insurance companies.
Maintain relationships with financial institutions.

Administer banking arrangements and other financial arrangements.
Receive, have custody of, and disburse monies and securities in conjunction with the Controller.

Ensure compliance with bond covenants, audit standards and with all regulatory and funding agencies and the rules of accrediting bodies by continually monitoring operations, programs, and physical properties; initiate change where required.
Oversee all School accounts receivables and indebtedness, including students, staff and vendors.

Ensure that all families are current prior to the start of school each year.
Prepare and manage re-enrollment contract holds.

Oversee the Human Resources function of the School.

Ensure that personnel policies conform to state and federal laws.
Through regular staff meetings, professional development, and annual evaluation, support and monitor the administrative staff.
Oversee the accurate and timely execution of all payroll and benefits related operations.
Conduct the annual medical insurance re-enrollment process to insure best terms possible and to thoroughly communicate the benefits to employees.
Work with the Leadership Team to steward a diverse, supportive, inclusive workplace culture.
Provide information, empathy, and support when employees have questions or concerns about workplace policies or experiences.
Analyze employee compensation by category and function within the School to ensure strategic institutional objectives are met.

Perform cash management duties including payroll transfers, retirement account and HSA account electronic funds transfers.
Partner with the Advancement Office on financing strategy and managing the appropriate allocation and disbursement of donations to the School.
Collaborate with the Director of Operations and Campus Planning on the financial management of capital projects.
In consultation with the School's legal counsel, maintain a working knowledge of government regulations, policies and related issues of importance.
Where designated by the Head of School, serve as the School's representative in legal matters with appropriate legal counsel as needed.
Participate in strategic planning efforts as directed by the Head of School.
Manage and lead other projects as assigned by the Head of School.
Serve as an active and visible member of the St. George's community.
PERSONAL AND PROFESSIONAL SKILLS AND QUALIFICATIONS: 
Bachelor's Degree required. Advanced degree preferred in Business Management, Finance, Accounting or related field
Ten-plus years of experience in accounting, financial analysis, and budget formulation, ideally in education
Experience/knowledge of independent schools, and particularly boarding schools, is extremely beneficial
Knowledge of financial/business analysis techniques with the ability to analyze, organize, and forecast financial data
Strong organizational, interpersonal, communication, and management skills
Extensive working knowledge of technology and database systems with a track record of creating efficiencies through the sophisticated use thereof
Working knowledge of federal and state employment law
Must convey a positive attitude and project a confident demeanor
Ability to solve a wide range of problems
Ability to use independent judgment to manage and impart information to a range of constituents
Successful hands-on leadership experience within a progressive, diverse, multicultural learning environment with proven ability to work well with a variety of constituents
Exceptional analytical skills, with a collaborative yet clear and decisive leadership style
Patience and persistence, with an eagerness to set ambitious, challenging, and tangible goals and a relentless drive to achieve them
Must have excellent integrity and demonstrate good moral character and initiative with a professional demeanor, in all contexts including with students, faculty, staff, and School partners
Must have a strict sense of confidentiality
ABOUT ST. GEORGE'S SCHOOL:
 Founded in 1896 in Newport, RI, St. George's School has been a leader in secondary school education for students in the United States and the world for over 125 years. St. George's moved to its current location in Middletown, RI in 1901, and serves approximately 380 students grades 9-12 on its iconic oceanside 125-acre campus.
St. George's – or SG as it is affectionately known – is a close-knit community of 220 employees, including 70 faculty members, 80 percent of whom have advanced degrees. Domestic students hail from 31 states and 16 percent of students come to the School from abroad, representing 23 countries spread across the Americas, Asia, Europe, and the Middle East. Rooted in the School's Episcopal identity, St. George's is committed to fostering an inclusive community where the rich diversity of perspectives and experiences enhances the living and learning of all community members.
Students at St. George's are well-known by the adults within the community, whether in the classroom, in the dormitory, or in the many co-curricular and extracurricular activities the School supports. The five academic departments are interdisciplinary in nature – STEM, Humanities, Language and Culture Studies, Visual and Performing Arts, and Connected Learning. Connected Learning encompasses a number of experiential and contextual learning opportunities, including the School's service opportunities, marine science program, and Geronimo, the School's 70-foot sailboat and teaching vessel.
St. George's is in a strong and enviable position by almost any metric. Over the past five years, the School has experienced a more than 50 percent increase in the number of students applying. The School has also made major strides in fundraising, setting record highs year after year despite the pandemic; last year's annual fund raised just over
$3.8M. Having recently completed a renovation of its historic Memorial Schoolhouse, the completion of two new faculty housing units, and the opening of the Schmaltz Family Wellness Center, the School is in the midst of its largest construction project to date, a $30.5M renovation of the Arden/Diman/Eccles dormitory complex, scheduled for completion in 2025. The physical transformation of the campus – and the work that lies ahead in the School's facilities master plan – are transforming the physical living and learning space for generations to come.
FOR CONSIDERATION:
Interested and qualified candidates should submit a formal letter of application, current resume, and a list of three references with contact information to:
Carolyn Stiles Creative Independents
carolyn@creativeindependents.org
Please do not contact the school directly.
Applications will be considered until the position is filled.
St. George's School
Middletown, RI
High School
Day, Boarding
All Gender
Religiously-Affiliated