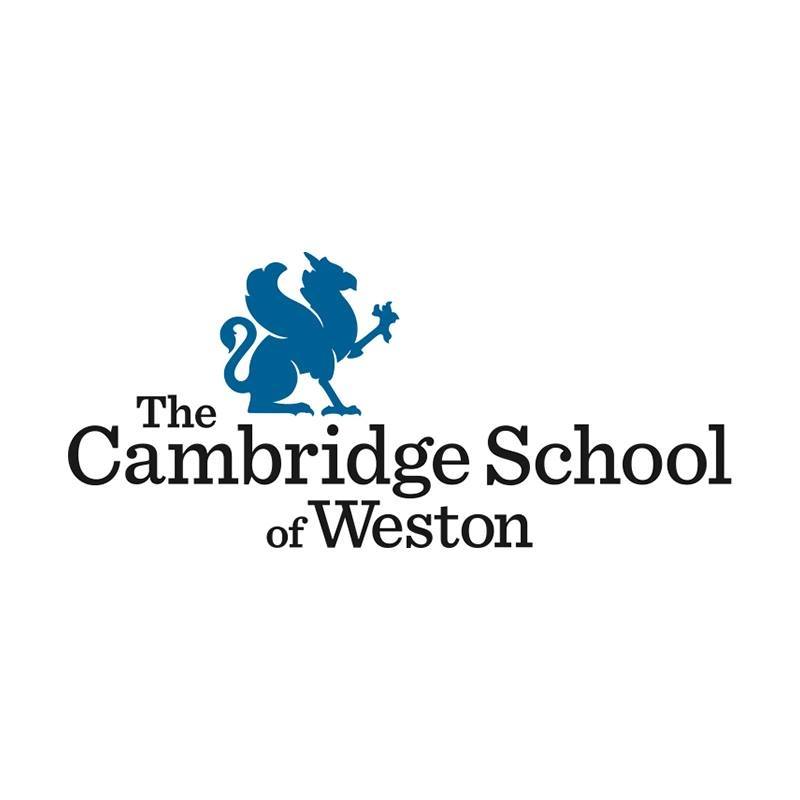 Accredited by NEASC
Chemistry Teacher
Faculty / Part-Time
The Cambridge School of Weston, Weston, MA
POSITION OPENING:
PART-TIME CHEMISTRY TEACHER
Date Posted: November 18, 2021
Position Dates: March 21, 2022 – June 15, 2022
Job Description: Part-time Faculty
The Cambridge School of Weston seeks a part-time, experienced chemistry teacher in the Science Department. Responsibilities include teaching one upper-level chemistry class. A successful candidate will have strong interpersonal skills; will value progressive, student-centered education; will demonstrate an ability to make strong connections with students; will be passionate about teaching creative students with a variety of learning styles in a boarding and day school environment; and will have experience in differentiating and working in multiple modalities. Applicants should be well versed in culturally responsive teaching practices and be interested in further developing their cultural competencies and equity literacy skills. Applicants must also be interested and adept in teaching science through an anti-racist lens. In addition to these qualifications, our ideal candidate values collaboration among colleagues in our vibrant, art-infused school. A strong candidate will also add to the diversity of perspectives within the department.
Specific Responsibilities for This Position Include:
Teach one "Chemistry I" course in the Science Department comprising three teaching blocks spread across two, six-week modules. The first module of the course is a "double block" in which the class meets for two 90-minute blocks each day (for a total of 180 minutes a day). The second module of the course is a "single block" with the class meeting for just one, 90-minute block each day. The course is a lab-based elective that provides a broad foundation in chemistry, covering most of the topics traditionally taught in a full-year honors-level chemistry course.
Plan, develop, and execute lessons that showcase innovation, creativity, and a passion for the art of teaching while also utilizing distinctive instructional approaches that best serve the students' long-term interest.
Utilize the lab safely and effectively to incorporate experimentation, observation, collaboration, and problem solving into the learning experience.
Evaluate students' ability to meet course standards in scientific knowledge and skills. Document and communicate progress to students, advisors, and parents/guardians regarding academic progress in the course.
Participate in weekly departmental meetings prepared to discuss student concerns, teaching pedagogy, professional development, and curriculum developments.
Demonstrate a willingness and interest to learn and share new pedagogical techniques and develop specific curricular expertise. Read and stay abreast of current topics in science education and engage science teaching faculty in discussions on new perspectives.
Skills and Qualifications:
Undergraduate degree in science field required
3-5 years of experience providing instructions to students preferred
A passion and desire to learn
Innovative and lab-based approaches to delivering chemistry content
Familiarity with project-based learning
Strong interest in working with adolescents
A desire to innovate within the science curriculum
Ability to effectively collaborate with others
Ability to communicate effectively with all staff and colleagues
Strong interpersonal communication skills for interaction with students, staff, and parents
Qualities of the "ideal candidate:"
An ideal candidate will have a desire to teach adolescents, a passion for continued professional growth, a commitment to learning new things, an ability to incorporate diverse experiences into their teaching, and actionable experience eliminating barriers of equity and inclusion in educational settings.
Deadline for Application: Candidates should submit a cover letter, résumé, and at least three references to chemistryjobs@csw.org. No phone calls, please. We will accept applications until the position has been filled.
School Description:
A leader among America's progressive independent schools, The Cambridge School of Weston (CSW) has been at the forefront of educational innovation since 1886. At this day and boarding high school located in Weston MA, creative, motivated students embrace challenging work and address complex questions — with curiosity and courage. Inspired by the diverse perspectives and high expectations of our justice-minded community, they find and develop what is extraordinary in themselves and in the world around them. CSW's mission is to provide a progressive education that emphasizes deep learning, meaningful relationships, and a dynamic program that inspires students to discover who they are and what their contribution is to their school, their community and the world.
The Cambridge School of Weston does not discriminate on the basis of race, color, religious creed, retaliation, national origin, ancestry, sexual orientation, gender, gender identity/expression, disability, mental illness, genetics, choice of health insurance, marital status, age, veteran status, or any other basis prohibited under applicable law. We are an equal opportunity employer and we encourage candidates who will increase our diversity to apply.
The Cambridge School of Weston
Weston, MA
High School, Post Graduate
Day, Boarding
All Gender