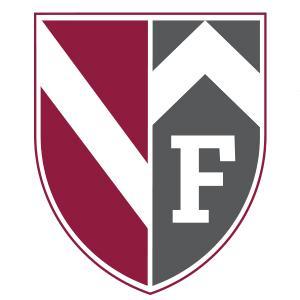 Accredited by AISNE
Chef (Wednesday – Sunday)
Staff / Full-Time
The Fessenden School, Newton, MA
About Us
The Fessenden School is an all boys independent day and boarding school serving 525 students in Pre-K to Grade 9 in West Newton, MA. The Fessenden School's mission is to teach, nurture, and celebrate growing boys; cultivating each boy's individual potential and developing in balance his mind, character, heart, and body in an inclusive and joyful community. For over 100 years we have been committed to the education of boys, and our facilities, curriculum, and programs are designed with the necessities of boys in mind. 
Position Summary
The Fessenden School's Food Services department seeks a full-time Chef to work during the school year for approximately 36 weeks (with potential to be a full year position). The Chef is responsible for preparing and/or directing the preparation of food to be served, complying with all applicable sanitation, health and personal hygiene standards and following established food production programs and procedures. The Chef is also responsible for appropriate use of facility supplies and equipment to minimize loss, waste and fraud. This position requires supervising dinner staff and kitchen closing. 
Essential Duties and Responsibilities
The essential functions include, but are not limited to the following:
Prepares or directs preparation of food served using established production procedures and systems.

Determines amount and type of food and supplies required using production systems.

Ensures availability of supplies and food or approved substitutions in adequate time for preparation.

Serves or ensures proper serving of food for the dining room.

Complies with established sanitation standards, personal hygiene and health standards.

Observes proper food preparation and handling techniques.

Stores food properly and safely, marking the date and item.

Reports necessary equipment repair and maintenance to supervisor.

Correctly prepares all food served following standard recipes and special diet orders.

Plans food production to coordinate with meal serving hours so that excellence, quality, temperature and appearance of food are preserved.

Apportions food for serving.

Maintains daily production records.

Keep work area neat and clean at all times; cleans and maintains equipment used in food preparation.

Completes food temperature checks before service.

Performing other duties as assigned.
Preferred Qualifications 
5-10  years experience of volume feeding in an educational setting. 

A high school diploma or equivalent.

ServSafe certificate

Allergen Awareness certificate
Minimum Qualifications 
3 years experience in a related food service position.

Knowledge of workplace safety procedures.

Ability to maintain professional demeanor in high-stress situations.

Position requires working weekends and holidays during the school year.

Successful criminal background check, and pre-employment physical examination 
Physical Demands and Work Environment
The physical demands described here are representative of those that must be met by an employee to successfully perform the essential functions of this position. Reasonable accommodations may be made to enable individuals with disabilities to perform the functions. The requirements for performing the duties of this position are as follows: 
Regularly walk and stand during entire shift and occasionally sit. 

Occasionally reach, lift, bend, kneel, stoop, climb, push and pull items weighing 60 lbs or less. 

Manual dexterity; auditory and visual skills; and the ability to follow written and oral instructions and procedures. 

Working primarily indoors in a hot environment with some work done outside. 

Occasional exposure to sharp machinery, broken glass, metal cans, and heat sources with some potential for injury. 

Frequent handwashing.

A moderate to high noise level in the work environment. 
To Apply
Submit an application through Fessenden's Career Site. Please include a resume, cover letter and references.
The Fessenden School encourages applications from candidates with diverse or minority backgrounds.
The Fessenden School believes that each individual is entitled to equal employment opportunity without regard to race, color, religion, gender, national origin, age, disability, genetic information, sexual orientation, ancestry, veteran status, or any other characteristic protected under federal, state, or local anti-discrimination laws. The School's equal employment opportunity practices extend to recruitment, hiring, selection, compensation, benefits, transfer, conditions, and privileges of employment.
We are interested in every qualified candidate who is eligible to work in the United States. However, we are not able to sponsor visas.
The Fessenden School
Newton, MA
Early Childhood, Elementary, Middle School, High School
Day, Boarding
Boys