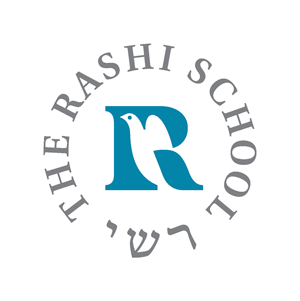 Accredited by AISNE
Campaign Director
Staff / Full-Time
The Rashi School, Dedham, MA
ABOUT THE RASHI SCHOOL
The Rashi School is the Jewish independent school of Greater Boston. In our warm and inclusive community, children are appreciated for who they are as they learn and develop. The school's unique integration of rigorous secular academics and Jewish learning, commitment to differentiated instruction, and mission rooted in social justice nurtures students' curiosity to learn, to ask and  answer tough questions, and to take multiple perspectives. With kindness as their core, Rashi students become Jewish leaders who work to make the world a better place.
JOB SUMMARY
The Rashi School, an independent Jewish elementary and middle school in Dedham, MA, seeks a Campaign Director to join the school's dynamic five-person development team in an exciting institutional moment. Reporting directly to the Director of Development, the Campaign Director will serve an integral role in the successful management and completion of the RISE campaign, a $30M+ comprehensive campaign to elevate the school's multidimensional academic program and grow the endowment to ensure financial accessibility and long-term impact.This position is both strategic and tactical, incorporating all components of a campaign from the leadership gift phase through the launch and implementation of the public phase.
KEY RESPONSIBILITIES
Partner with senior staff, the Board of Trustees, Campaign Co-Chairs, and Campaign Cabinet to manage, update, and implement a strategic plan for the campaign
Manage and grow a robust pipeline of prospects by driving the development and execution of strategies for the cultivation, solicitation, and stewardship of campaign donors
Maintain a comprehensive campaign timeline and organize the pipeline of prospective donors to ensure timely activity and progress towards campaign benchmarks
Regularly evaluate progress towards goals and benchmarks and prepare timely progress  reports for senior staff and volunteer leaders
Cultivate, solicit, and steward a portfolio of leadership campaign prospects
Support senior staff and volunteers in successful solicitation with prospect research, prospect strategy development, and preparation of detailed prospect briefings and solicitation materials
Partner with the Director of Development to create tailored leadership gift proposals
Partner with the Director of Development to manage and lead the Campaign Cabinet and Co- Chairs through the development of all meeting plans, materials, and presentations;implementation of training on campaign best practices; and recruitment of new volunteers
Partner with the Director of Development and Development Manager to conceive, plan, and execute impactful campaign-related events (including small cultivation dinners, individual donor recognition receptions, and the community-wide public launch and celebration events)
Research and build relationships with foundations interested in supporting Rashi's mission: draft and submit grant proposals for funding opportunities.
Partner with the Director of Development Operations & Stewardship to develop and execute a campaign planned giving strategy.
DRAFT
Develop donor-facing print and electronic correspondence, including invitations, appeals, and public-phase materials
Partner with communications counsel to develop a compelling campaign microsite
Manage the campaign budget and prepare regular campaign cash flow reports
Support team-wide events and initiatives, such as Giving Day and the Annual Dinner
Enthusiastically participate in the life of the school
QUALIFICATIONS
Bachelor's degree and a minimum of 3 years of fundraising experience, preferably in an independent school or educational setting
A track record of frontline fundraising success with a demonstrated ability to develop and implement five- and six-figure gift strategies
Demonstrated ability to work in a fast-paced environment, meet concurrent deadlines, and organize time and priorities
Demonstrated ability to work effectively with senior staff, board members, key volunteers, and donors
Exceptional verbal and written communication skills
Excellent interpersonal and relationship-building skills
Superb attention to detail, ability to multitask, and project management skills
Ability to analyze, interpret, and present data
Excellent technology skills, including proficiency in Google Workspace and Microsoft Excel
Experience in CRM or donor database management, preferably with Veracross
Ability to work nights and weekends as needed
The Rashi School
Dedham, MA
Elementary, Middle School
Day
All Gender
Religiously-Affiliated