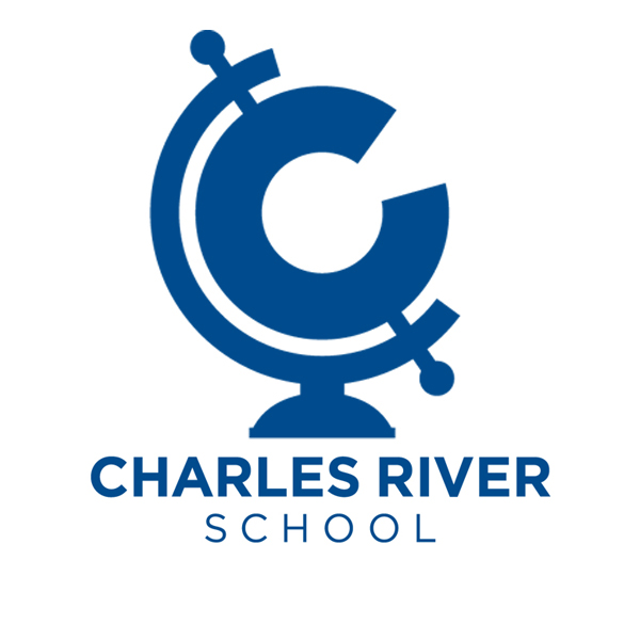 Accredited by AISNE
Business Officer
Administrator / Full-Time
Charles River School, Dover, MA
The Business Office Administrator is a full-time position that is an integral and critical part of the Business Office at the Charles River School.  This role ensures timely billing, vendor payments, reconciliations and processing of payroll along with coordinating staff benefits and other aspects of human resources.  The position reports directly to the Director of Finance & Operations and will also work with a wide variety of faculty and staff from across the school.  The successful candidate will be responsible for not only attending to the day to day tasks of the position, but also identifying and developing process improvements that streamline workflow.
The Successful Candidate will have: 
Bachelor's degree in a related field or equivalent experience
A strong alignment with Charles River School's mission and philosophy and dedication to working in a progressive school community with a commitment to equity and inclusion
Experience in an administrative roles, preferably in a school environment
Ability to handle confidential and sensitive information with the utmost discretion and professionalism
Excellent communication skills, both verbal and written
Superb prioritization and organizational skills
Highly attentive to detail where speed and accuracy are of equal importance
Strong customer service skills
Creative, critical, and analytical thinking geared toward process improvement
Demonstrated ability to work independently and as part of a team
Skilled at establishing and cultivating strong relationships across all levels of the organization
Experience working for an independent elementary school a plus, but not a requirement
Excellent computer skills – proficiency in MS Word, Excel, Google docs
Committed to antiracism, diversity, equity and inclusion
Essential Duties: 
Human Resources:
Process new employees including the preparation of the employment contracts, background checks, tax documents, benefits paperwork, payroll set up, etc.
Address employee questions related to human resources across a broad spectrum including benefits, leave and process on-going related paperwork.
Maintain, organize, and update employee files
Payroll processing on a bi-weekly or monthly basis including recording and transferring employee deductions (e.g., Flexible Spending or Health Savings Accounts, retirement contributions, tuition, etc) and other payroll information into our financial system of record.
Annual related reporting (W-2, 1099, 1095-C, etc)
Accounts Payable:
Process/pay vendor invoices as received including getting appropriate approval and recording in appropriate account codes.
Reconcile corporate credit card accounts, match with receipts, record expense items in proper account codes and by department.
Accounts Receivable:
Update/maintain payment information in our tuition management system.
Process/Deposit checks received and process the journal entries in our financial system of record.
Address parent and vendor inquiries and escalate issue to Director of Finance and Operation as needed.
Follow-up on outstanding payments and escalate issue to Director of Finance and Operation as needed.
Finance:
On a monthly basis, reconcile all cash, checking and investment accounts review and reconcile general ledger accounts, and prepare all necessary journal entries.
Prepare and send Department heads monthly expenditure reports.
Collaborate with the Development Office Staff to ensure all gifts/pledges are received, deposited and recorded into our financial system of record properly and in a timely manner.
Run financial reports as requested by the Director of Finance and Operations for Audit, Tax Filings and other deliverables throughout the year.
Other duties as assigned by the Director of Finance and Operations.
Charles River School actively seeks candidates who will contribute and are committed to a diverse school community and inclusive educational practices.
Since its founding more than 100 years ago, Charles River School students have learned to use both inquiry and creativity to build practical skills, discover new interests, and take responsibility for themselves, their communities, and the future. The school offers students in Pre-Kindergarten through eighth-grade a global curriculum grounded in thematic, hands-on teaching and learning. CRS classes are small, learning is personalized, and teachers are accessible. The faculty and staff at Charles River School are exceptionally talented, diverse, active individuals concerned with the development and education of children. The school is located on 16 acres in idyllic Dover, Massachusetts, approximately 30 minutes from Boston. Charles River School facilities include a theater, dining room, academic buildings, gymnasiums, a wetlands laboratory, two playing fields, tennis courts, and an outdoor swimming pool.
To Apply:  Interested and qualified candidates should email a resume and letter of interest to (with the Subject line – Business Office Administrator Position) crsjobs@charlesriverschool.org and fill out the CRS Employment Application by clicking this link:  https://forms.gle/KuQLJ6nF8ctLecLG7
Charles River School
Dover, MA
Early Childhood, Elementary, Middle School
Day
All Gender