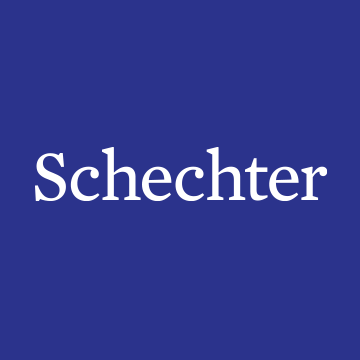 Accredited by AISNE
Business Office & Financial Aid Analyst
Administrator / Full-Time
Solomon Schechter Day School of Greater Boston, Newton, MA
Schechter Boston is seeking a Business Office & Financial Aid Analyst who will report to the Controller, providing accounting support and assistance for Accounting, and other areas of the Business Office.
This can be one full-time position or two part-time positions, depending on the skill set and areas of expertise of the candidate(s). The position requires an accounting background, an aptitude for business analysis, outstanding organizational skills, and a commitment to strict confidentiality concerning all matters of the business organization.
Key Responsibilities:
Accounting
Perform accounting responsibilities at the direction of, and in coordination with, the Controller/Director of Finance involving confidential information.

General ledger accounting entries and monthly account reconciliations including credit cards, fixed assets, tuition and other revenue, leases, and others as assigned.

Record and reconcile all cash receipts maintaining proper documentation and journal entries.

Manage and maintain all aspects of student billing.

Monitor accounts receivable balances and communicate with families as necessary to ensure collection.

Assist with the preparation of monthly, quarterly, and annual financial reporting including key performance indicators, benchmark analysis, and peer school comparisons.

Assist with preparation and participate in the annual audit processes.

Annual Fund, Capital Campaign and restricted gift tracking, including reconciliation with the Development Office and maintain pledge receivable schedule.

Oversee accounting for the endowment and maintain schedules for performance.

Assist Controller and DFO with preparation and monitoring of annual budgets.

 

Responsibility for knowledge of all daily processes of the business office to serve as back-up in the event of absence and for major projects in each area.
Financial Aid
Organize and track financial aid files as they are received.

Review all financial aid applications (including the PFS, RFC, tax returns and supporting schedules, W2s, merit applications, etc.); calculate and tabulate initial proposed awards based on information received.

Serve on the Financial Aid Committee; work with the committee to assign financial aid awards.

Maintain policies, procedures and systems for such activities as financial aid application processes, award determination, appeal procedures, and family communication.

Maintain transparency and consistency of the financial aid program through recording, tracking, reporting, reviewing and documenting processes, procedures, awards, and financial implications.

Serve as point of contact and liaison between the admission office and the business office regarding financial aid.

In conjunction with DFO, maintain analytics and assessment of net tuition revenue, effectiveness of the use of financial aid as an enrollment tool.

Prepare financial aid reports for the Board of Trustees and Head of School as assigned by the DFO.

Perform other related duties as assigned by the Controller/DFO.
Qualifications:
Associate's degree in business or related field, bachelors preferred plus a minimum of 5 years of experience working in a financial or accounting capacity or equivalent combination of experience and education preferably in an independent school or higher education institution.

Accounting software experience required (Blackbaud preferred).

Organized, highly detail-oriented, and able to multi-task.

Solid working knowledge of all Microsoft Office applications with expertise in Excel and Power Point.

Strong interpersonal skills, both oral and written, that lead to the cultivation of relationships with parents and colleagues.

Communicate effectively with internal and external stakeholders including students, parents, alumnae, the school community, and the external community.
Pay & Benefits:
Competitive salary; commensurate with experience.

We thrive to provide a competitive salary and comprehensive benefits package that supports our faculty and staff, including: health insurance, prescription drug benefit, vision, healthcare/dependent care flexible spending account (FSA), long term disability, life insurance, 403(b) with employer matching, paid holidays, sick time and personal time, and early dismissal on Fridays.
To Apply:
Please send your resume and cover letter to jobs@ssdsboston.org.  
About the School:
Schechter Boston creates a Jewish educational experience where each child, 15 months through eighth grade, is known, belongs, is engaged and inspired.  Faculty, staff and students at Schechter benefit from a highly collaborative, mutually supportive environment in which each person's individual strengths are recognized and cultivated, and are vital to the success and learning of the community as a whole. Individuals who work at Schechter Boston must thrive in a culture that lives every day by the following cultural values:
Believing there is no limit to better

Providing honest and kind feedback

Failing forward

Leaning into complexity

Being kinder than necessary
Accessible by public transportation:
Schechter is accessible by NewMo, a Newton-sponsored ridesharing service from the following stations: Newtonville Station (Commuter Rail- Worcester Line), Needham Heights Station (Commuter Rail- Needham Line) Chestnut Hill Station (MBTA Green Line-D), Newton Highlands Station (MBTA Green Line- D). NewMo lets you book a ride ($2/ride) from any of these stations to the Wells Avenue Business District, where the school is located.  
Solomon Schechter Day School of Greater Boston
Newton, MA
Infant / Toddler, Early Childhood, Elementary, Middle School
Day
All Gender
Religiously-Affiliated