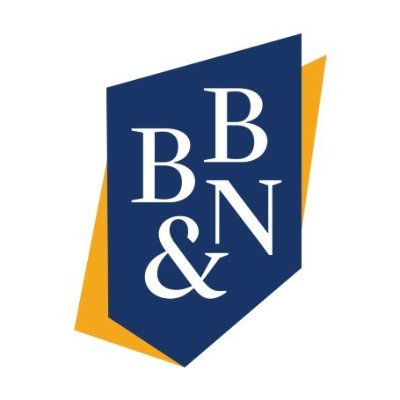 Accredited by NEASC
Bus Driver
Staff / Part-Time
Buckingham Browne & Nichols School, Cambridge, MA
Start Date: Immediately
Department: Safety, Security & Transportation
Job Summary: 
BB&N is seeking part-time Bus Drivers to begin immediately.  We're looking for applicants who are inspired by our mission to promote scholarship, integrity, and kindness.  We are proud to offer our drivers the following compensation and benefits:
Competitive hourly rate (same hourly rate for extra trips such as field trips, sporting events, and all other school activities requiring transportation)
Guaranteed minimum of 20 hours per week during the academic school year
Paid Holidays, Snowdays, and accrued vacation time for hours worked
Participation in our 403B retirement savings plan
License and DOT card maintenance fees covered
Free lunches when school is in session
Participation in professional development days
Our Bus Drivers are an integral and respected part of the BB&N community and are committed to the safety of our students, faculty, and staff. Responsibilities include:
Providing safe transportation to and from school, field trips, sporting events, and all other activities requiring bus transportation
Transporting sports teams to/from various sporting events in the afternoons/evenings
Transporting faculty & staff between all campuses as needed
Following State and Federal traffic laws, including Registry of Motor Vehicles, Department of Elementary and Secondary Education, School Committee, and local authorities while operating the vehicle.
Assisting passengers on/off the bus when necessary
Performing daily pre and post-trip vehicle inspections and safety checks as required by BB&N standards and state guidelines
Reporting all observed student injuries, accidents, illnesses, and discipline problems to the supervisor in a timely manner
Maintaining a clean vehicle and timely reporting of maintenance issues
Skills and Competencies:
The ideal candidate will have 2-4 years of driving experience and demonstrate the ability to:
be over 21 years of age
possess a valid Massachusetts State driver's license for at least three (3) consecutive years and a minimum of two (2) years of professional driving experience in good standing.
possess a Commercial Drivers License (CDL) with both Passenger and School Bus endorsements
possess a valid school bus license and all required documentation to drive a yellow school bus
possess a valid DOT medical card and a current First Aid/CPR certification
have a School Bus Certification or Permit
have good communication skills; able to converse in English with children, parents, and staff
possess good judgment, attendance, and reliability
undergo a successful background check (CORI & SORI)
available to be on campus on short notice, for emergencies and other unforeseen facility needs.
Be flexible to work overtime, including weekends and evenings, to support school events
Salary: $32.63
To Apply: 
Please upload your resume or summary of your experience and three references. Please do not hesitate to reach out to Kathleen Murphy (kmurphy@bbns.org) with any questions. If you meet the above requirements, we would welcome the opportunity for a conversation!
Buckingham Browne & Nichols School
Cambridge, MA
Early Childhood, Elementary, Middle School, High School
Day
All Gender