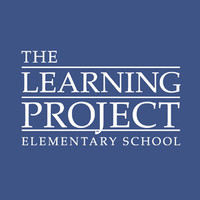 Accredited by AISNE
Building Substitute and Academic Support Teacher
Staff / Full-Time
The Learning Project Elementary School, Boston, MA
 Building Substitute and Academic Support Teacher 
The Learning Project Elementary School is located in the heart of Boston and is an independent, co-ed day school for grades K-6. We have a strong foundation in character education, uphold high standards for academic performance and maintain a strong commitment to enrolling a diverse community of students and families. 
The school seeks a dynamic educator to serve as the school's building substitute teacher as needed, and to work with individual students and small groups in an academic support capacity. This role also includes after school supervision duties twice per week. 
A degree in education or teaching credential, and experience with elementary age children are a must. Also important are outstanding oral and written communications skills, strong interpersonal skills, a command of the value-added use of classroom technology and a commitment to the values and principles of this school, as described in our Mission Statement. 
This is a full time, one-year position to start. The Learning Project offers highly competitive faculty salaries and comprehensive benefits, including medical, dental, and vision insurance plans. This position also includes a monthly MBTA LinkPass for their commute. 
While all are encouraged to apply, The Learning Project actively seeks applicants from diverse backgrounds as part of our broader effort to ensure that our community and our hiring process reflects our mission, which is rooted in social justice, diversity, equity and inclusion. All candidates should connect to, and be willing to carry forward, these principles in their instructional and relational work. 
You may read more about our school here: http://www.learningproject.org/ 
Position Start Date – August 2022 
If interested, please submit the following to Claire Toker at ctoker@learningproject.org. 
2. Application Cover Letter 
3. Your resume 
The Learning Project is an equal opportunity employer and does not discriminate on the basis of age, race, color, gender, sexual orientation, marital status, religion creed, national or ethnic origin. More to the point, The Learning Project prizes and celebrates its diversity. 
The Learning Project Elementary School
Boston, MA