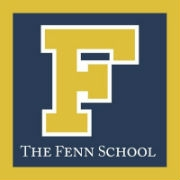 Accredited by AISNE
Building and Grounds Facilities Technician – Second Shift
Staff / Part-Time
The Fenn School, Concord, MA
The Fenn School
Buildings and Grounds
Facilities Technician – Second Shift
Job Description

Reports to:        Director of Facilities
Hours:              Evening shift hours from 3:30 p.m. to 8:30 p.m., unless a situation/event calls for more time
Job Description:
Daily traffic control during afternoon pick-up
Provide on-site security and locking up and supervising outside groups
Minor maintenance repairs as requested by Director of Facilities
Provide all needed support for after hour events. This could include extended working hours.
Check all vans for fuel and fill as needed
Deliver boxes to offices and classrooms
Empty recycling containers in all areas as requested
Periodic cleaning after duties (most cleaning done by outside vendor)
Provide support to all departments as requested
Perform landscaping duties including snow removal during regular and after hours and on snow days as needed
Assist with the set up and operation of all events and functions
Follow direction of facilities manager for any day to day task needed
Responsible to report any buildings and grounds problem to the facility manager
Assure building occupants' safety and comfort
Run errands as needed or requested
Perform security and parking duties
Potential weekend work hours
Available for periodic on-call duties
Other duties as assigned
Requirements:
5 years facility maintenance experience and/or similar experience
Ability to get hoisting license
Comfortable and able to do heavy lifting
Comfortable with heights and confined spaces
Must have a current valid driver's license
May be required to stay on feet and walk for extended periods of time
Must be able to pass a background check and be fingerprinted before start of employment
Be available to cover for time off of other second shift person as needed
Be able to communicate with all school employees in a professional manner at all times
May be asked to work weekend shifts for events or weather related issues
2nd shift hours. Three days per week and two days a week, alternating. 3:30 p.m. to 8:30 p.m. (longer if needed).
The Fenn School is fully committed to a culturally diverse faculty, staff, and student body. The Fenn School does not discriminate in hiring or terms or conditions of employment on the basis of sex, pregnancy or pregnancy-related condition, age, marital status, military or veteran status, application for military service, race, color, national or ethnic origin, ancestry, citizenship, genetic information, religion, creed, sexual orientation, gender identity or expression, mental or physical disability, or any other characteristic protected by federal, state, or local law. The School is eager to consider applications from traditionally underrepresented groups.
Fenn offers a highly competitive salary and a generous benefits package. Interested candidates are asked to submit a letter of interest and resume to David Dipersio, Director of Facilities, at the following email address: employment@fenn.org. Receipt of materials will be acknowledged via email.
The Fenn School
Concord, MA
Elementary, Middle School, High School
Day
Boys