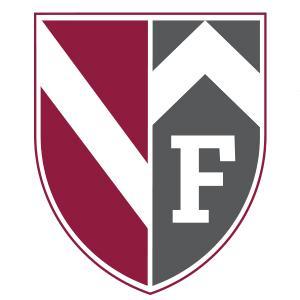 Accredited by AISNE
Bookstore Manager and Purchasing Agent
Administrator / Full-Time
The Fessenden School, Newton, MA
Position Overview
The Baldwin Bookstore at The Fessenden School offers school spirit clothing and items as well as a limited selection of school supplies to a diverse community of students, parents, faculty/staff, and alumni. The store is open during the school year every day during a portion of school hours and on select nights and weekend days for special events.
The Bookstore Manager plans, organizes, and directs the operation of the bookstore on a full-time basis. This position will be responsible for all aspects of bookstore operations including inventory selection and management, customer service and sales, developing and managing the store's website, and all administrative details relating to management of the operation.
The Bookstore Manager also performs other administrative duties, including procurement of classroom supplies and book ordering.
Principal Duties and Responsibilities (Essential Functions)
Inventory Selection and Management
Develop and implement retailing policies, including pricing, sales, margins, and product mix, while maintaining a priority of serving the needs of all students, families, alumni, faculty, and staff.

Maintain relationships with a variety of vendors to select and order inventory, rotating seasonally and annually to ensure product offerings remain current.

Manage inventory and ordering to ensure adequate supplies of items in all sizes.

Take comprehensive inventory on an annual basis to ensure accurate reporting to the Business Office.
Community Engagement
Staff store during standard operating hours and special events throughout the school year.

Maintain the store in a neat and presentable manner.

Understand customer demand and integrate feedback into product selection.

Coordinate bookstore activities with other departments, including Advancement and Admissions Offices, procuring products for their department's needs and providing operating hours during key student, parent, and alumni events.

Offer pop-up sales at various times during the year, including the beginning of school and the winter holidays.

Develop and manage the online store to meet customer demand from families and alumni who are not able to visit the store in person.

Manage store's social media posts with information on new products, promos, & events.
Bookstore Administration
Ensure all inventory and sales are entered and tracked in Shopify POS system.

Process and submit bills to the Business Office on a timely basis.
Classroom Supply Procurement 
Oversee school's business accounts with Amazon & WB Mason.

Coordinate with Curriculum Coordinator & Department Chairs to implement an effective end of year ordering process. Ensure all orders have approvals, and are ordered accurately and accounted for through the summer.

Place classroom supply orders during the summer and throughout the year as-needed.

Review orders as they are delivered and facilitate delivery to the proper classroom.

Maintain basic inventory of supplies during the year for classrooms to stock as necessary.

Order classroom books on  and manage book inventory.
Miscellaneous
If time permits, other administrative duties may be assigned to support other areas of the school operation.

Other duties may be assigned by the Head of School from time-to-time.
Qualifications & Skills
MINIMUM REQUIRED EDUCATION AND EXPERIENCE:
5 years work experience with at least some work experience in a retail environment.

Knowledge of retail operating principles, practices and procedures, including point-of-sales systems and inventory maintenance and control.

A "people-person" with the ability to work effectively with both internal and external constituents, provide excellent customer service, and maintain the image of the School.

Fluency in Google Suite (Google docs, Gmail,…)

Demonstrated ability to work in a diverse community.

Systems and detail-oriented, with strong organizational skills and the ability to prioritize.

Must be self-motivated, self-directed and able to work independently as well as with others.

Ability to work select nights and/or weekend days during the year.

Successful criminal background check
PREFERRED EDUCATION AND EXPERIENCE:
Physical Requirements
The physical demands described here are representative of those that must be met to successfully perform the essential functions of this position. Reasonable accommodations may be made to enable individuals with disabilities to perform the functions. The requirements for performing the duties of this position are as follows:
Some lifting and carrying required of objects up to 50 lbs.

Regular standing and/or walking.

A moderate noise level in the work environment.

Climbing of stairs is regularly required, along with the need to bend, reach and kneel.
How to Apply
Submit an application through Fessenden's Career Site (https://www.fessenden.org/about/employment).  A cover letter and resume are required.
The Fessenden School
Newton, MA
Early Childhood, Elementary, Middle School, High School
Day, Boarding
Boys