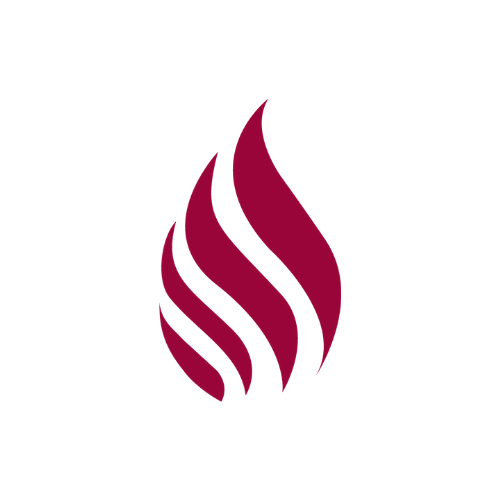 Accredited by NEASC
Biology/AP Biology Teacher
Faculty / Full-Time
Gann Academy, Waltham, MA
Gann Academy seeks candidates for a full-time position for the 2022-2023 academic year teaching Advanced Biology and either Biotechnology or other advanced science electives. Successful candidates will have a passion for the biological sciences, a strong background in classroom teaching, curriculum design and pedagogy, and a commitment to collaborating, reflecting, and growing in their teaching practice. Strong preference will be given to candidates who can flex between teaching biology and chemistry and/or conceptual physics as needed in future years. Personal qualities such as creativity, curiosity, perseverance, and flexibility, are desirable as are strong communication skills with both students and families.
ESSENTIAL FUNCTIONS
Gann Academy is committed to building an inclusive workplace culture where talented people of widely diverse backgrounds can thrive.
Teaching
Teach 3 sections of Biology each semester (sections are limited to 16 students a piece)
Advising & Other Duties
Serve as a student advisor or the equivalent duties; (advisory meetings twice a week)
Community Involvement & Collaboration
Attend and participate in communal programs outside the classroom including student assemblies and wellness programs during school hours
Help foster a positive working and educational environment for students and colleagues and support the school's mission, vision, and values.
Work with students outside of classroom time as needed.
Work collaboratively with colleagues across all departments.
Attend and participate in department meetings; collaborate with department members and instructional director on curriculum development, lesson planning, student issues, and department initiatives.
Professional Development, Growth, and Training
Attend and participate in the weekly All Faculty and Staff (AFS) Meeting; attend other faculty meetings as required.
Attend and participate in all faculty/staff work-day programs, in-service training (including both August and June in-service days), orientation programs, benefit meetings, mandatory seminars, and safety training/drills.
Pursue professional development opportunities in or out of school; display a willingness and ability to grow, learn, and practice self-reflection; work with the instructional director and other members of the faculty and administration on educational and pedagogical growth and innovative tools and techniques in and out of the classroom.
Administrative Responsibilities
Attend and participate in parent/teacher conferences and advisor conferences which may take place in the evening.
Keep records of correspondence with parents, the progress of advisees, records of teaching practice, and student work, and utilize the school database appropriately to communicate student issues.
Take and record attendance; prepare and file reports, letters, grades, and comments as required and directed by the school administration.
Complete required paperwork, forms, surveys, employment documents, background checks/fingerprinting, online training programs, and other school policy and legal requirements by established deadlines.
Additional Responsibilities
Perform other administrative or educational duties as assigned by the Director of STEAM
Faculty members who teach a 10th, 11th, or 12th class and have reduced academic responsibilities while their students are on the Gann Israel trip, Maavar program, or who teach a module or elective class, are assigned responsibilities in lieu of that class or in addition to the module during the applicable semester. This may include:
Supervising internships, senior projects, or providing other support during Maavar;
Providing extra support for students, such as supervising study hall or staffing a help center; Advising an additional extra-curricular activity or club
The above responsibilities are intended to describe the general nature and level of work being performed by people assigned to do this job. The above is not intended to be an exhaustive list of all responsibilities and duties required.
COMPETENCIES AND SKILLS
A bachelor's degree in Biology is required, a master's degree is preferred.
Three years of experience and strong organizational skills
A commitment to student-centered, skill-based science teaching.
A facility with educational technology such as managing classroom documents and communication through a learning management system, utilizing collaborative documents, as well as relevant apps and online resources.
A facility with science-focused technology such as data collection probe-ware.
An interest in progressive teaching practices such as blended learning, project-based learning, and mastery teaching.
A willingness to participate and engage in the life of the school through our robust student advising program, and with student groups or other duties.
Excellent soft skills and the ability to work with students, parents, faculty, staff, and community members.
Knowledge of subject matter and ability and willingness to continue to learn, research, and grow.
Possess strong collaboration and team-oriented working and leadership skills along with the ability to balance the pursuit of academic and institutional excellence with compassion and nurture for each individual.
Possess an educational vision that aligns with the core principles of Gann Academy.
Strong communication, planning, and interpersonal skills.
Ability to work independently and effectively in a changing, fast-paced environment.
Possess and exude a positive attitude and passion for teaching.
WORKING CONDITIONS/PHYSICAL DEMANDS
Physical demands include dexterity for office machine/supply operation including but not limited to computer, telephone, copy machine, and printers. Stooping, bending, reaching for files or supplies, and sitting or standing for extended periods of time are common.
EQUAL EMPLOYMENT OPPORTUNITY
Gann Academy is an equal opportunity employer. It is the policy of the school to prohibit discrimination and harassment of any type and to afford equal employment opportunities to employees and applicants, without regard to race, creed, color, religion, national origin, sex (including sexual orientation, gender identity or expression), and pregnancy, age, physical or mental disability, genetic information, or veteran status.
ACCOMMODATION
External and internal applicants, as well as position incumbents who become disabled as defined under the Americans with Disabilities Act, must be able to perform the essential job functions (as listed) either unaided or with the assistance of a reasonable accommodation to be determined by management on a case-by-case basis.
ABOUT GANN
Gann Academy is an independent high school in Waltham, MA that offers a competitive, and comprehensive benefits package featuring generous paid time off policies – paid vacation, paid sick days, and roughly 20 additional paid days off – based on the Jewish calendar.  It is truly a unique and generous benefits package offered only at Gann! Employer match Retirement (403B), and Health and Dental insurance, are just a few of the benefits offered to eligible employees upon day one of joining the Gann community.
Hungry? Gann has a full-service kosher dairy dining hall complete with a fresh salad bar and hot bar. Gann offers an attractive physical environment with bright spaces, FREE parking, and extensive fitness facilities available for our faculty and staff.
Gann celebrates a community of smart, collaborative, and compassionate professionals; Gann staff/faculty tout the support and teamwork of their colleagues as a highlight of their Gann experience and one in which Gann is different from any other school or community. Come find out for yourself!
Gann Academy
Waltham, MA
High School
Day
All Gender
Religiously-Affiliated