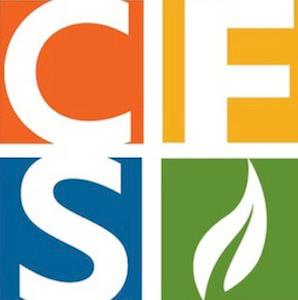 Accredited by AISNE
Behavior Interventionist
Faculty / Full-Time
Cambridge Friends School, Cambridge, MA
Cambridge Friends School is seeking a passionate and experienced Behavior Interventionist (BI) to join our team. This role is pivotal in helping us support our students' re-regulation while upholding our Quaker values and testimonies. The BI serves on the school's 'Health and Wellness' and 'Student Support' Teams, and is a key part of our small but dynamic community. The position is a full-time, 10-month position with a competitive salary and benefits. This position is available immediately.
The successful candidate will possess the ineffable qualities necessary to form meaningful relationships with PK-8 students who hold a multiplicity of identities, come from diversely ranging backgrounds, and engage in the joyful pursuit of self-awareness, advocacy, and actualization.
About Cambridge Friends School
It is the mission of Cambridge Friends School to provide an outstanding education. Guided by Quaker Principles, we engage all students in meaningful academic learning within a caring community strongly committed to social justice. We expect all students to develop their intellectual, physical, creative, and spiritual potential and, through the example of their lives, to challenge oppression and to contribute to justice and understanding in the world. Guided by the six Quaker Testimonies of Simplicity, Peace, Integrity, Community, Equality, and Stewardship (the SPICES), we focus on educating the whole child in an environment that best positions the child for success and a life-long joy of learning.
Desired Skills & Requirements
To perform this job successfully, an individual must be able to perform each duty satisfactorily. The requirements listed below are representative of the knowledge, skill, and/or ability required. Reasonable accommodations may be made to enable individuals with disabilities to perform the essential functions.
Holding a bachelor's and/or advanced degree in a

human service related field

.

Specific experience supporting neurodiverse learners, including cognitive and socioemotional needs; basic knowledge of Applied Behavior Analysis preferred.

Excellent interpersonal and communication skills, with the ability to build rapport and establish trust with individuals and their families.

Commitment to working with young people and seeing them thrive at all levels.

Maturity, reliability, and proactivity.

Minimum age of 21.
Required Trainings
New Employee Orientation; First Aid; Positive Support Rule; Abuse, Neglect, and Exploitation; Universal Precautions, Person-Centered Planning; HIPAA/Privacy and Confidentiality; Psychological First Aid; Crisis Prevention and Intervention; and any other assigned training.
Physical Demands
The physical demands described here are representative of those that must be met by an employee to successfully perform the essential functions of this job. Reasonable accommodations may be made to enable individuals with disabilities to perform essential functions.
While performing the duties of this job, the employee is frequently required to lift or carry up to 150 pounds with help from another employee, stand, run, walk, stoop, kneel, crouch, crawl, and sit in small chairs or on the floor. The employee is frequently required to reach with hands and arms and use hands to manipulate large and small objects. The employee must be able to speak and hear (including whispers in loud environments). Specific vision abilities required by this job include close vision, peripheral vision, depth perception, and ability to adjust focus.
Duties & Responsibilities
Support Student Re-Regulation: Work daily with students who may be experiencing behavioral and/or emotional challenges and assist them in re-regulating and achieving their full potential within our nurturing and inclusive environment.
Collaboration: Collaborate with classroom teachers, educational specialists, and administrators to implement student programming that focuses on emotional regulation, intellectual support, and academic success while embodying the core philosophies of CFS.
Student Success Intervention: Implement all student success programs created by the School Counselor, Director of Mental Wellness, AHoS for Academic Affairs, and AHoS for DEIB, ensuring weekly data is collected for each goal with fidelity.
Community Presence: Transport and accompany students in the community, implementing community-based engagement that aligns with our educational goals. 
Professional Development: Actively participate in regular meetings for the 'Health and Wellness' and 'Student Support' Teams, train faculty members, substitutes, and volunteers to implement best healing-centered practices regarding classroom de-escalation and harm reduction, and attend all staff training and meetings.
Professional Embodiment: Be a role model for students and create a positive culture with co-workers by emulating professional attitudes, language, and communication.
Feedback and Assessment: Provide positive and constructive feedback to co-workers and assist in assessments for evaluations and IEP/BIPs, as required.
Materials and Support: Prepare and organize materials and program binders and support lead teachers in developing, scheduling, and leading group activities.
Safety and Compliance: Help maintain safe and clean classroom environments, follow all policies and procedures outlined in the Employee Handbook, and ensure compliance with relevant regulations.
At Cambridge Friends School, we affirm that every person holds a light inside them and each person provides something of value to the community. This means that each student is celebrated for their individual identity, and each person is respected for who they are and where they have come from. If you are an experienced Behavior Interventionist who shares or resonates with our Quaker values and is dedicated to supporting students thriving at all levels, we encourage you to apply and be a part of our inclusive and nurturing community.
Compensation
Salary: $50K
Benefits
100% Health and Dental Insurance Plan

Retirement Plan

etc.
Application Process
Qualified candidates should send a cover letter, resume, and references to: Katie Marion, Acting Head of School, Cambridge Friends School, 5 Cadbury Rd, Cambridge, MA 02140, or email to k.marion@cambridgefriendsschool.org with the subject line "CFS Behavior Interventionist." A successful cover letter will outline relevant experience and alignment with the Quaker values and testimonies (SPICES) upheld by Cambridge Friends School. 
We seek candidates who will add to the diversity of the school community. Cambridge Friends School does not and shall not discriminate on the basis of race, color, religion (creed), gender, gender expression, age, national origin (ancestry), disability, marital status, sexual orientation, or military status.
Join us in providing an inclusive and nurturing educational environment for all our students, where every child is recognized for their inherent worth, potential, and dignity.
Cambridge Friends School
Cambridge, MA
Early Childhood, Elementary, Middle School
Day
All Gender