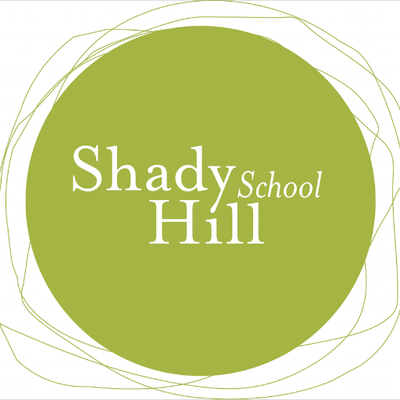 Accredited by AISNE
Beginners & Afterschool Support Teacher
Staff / Part-Time
Shady Hill School, Cambridge, MA
Basic Purpose: The Shady Hill Auxiliary Program is seeking a Support Teacher to work closely with our Beginners and Afterschool teams, for the rest of the 2022 School Year. This is a part-time position, 30 hours per week. It is particularly focused on providing developmentally appropriate support to high-needs Beginners students in the classroom environment.
Auxiliary Programming is available to all Shady Hill families from Beginners through Grade VIII, and provides families with much needed after school childcare. Staff members are expected to supervise and engage students both during indoor and outdoor play time, support students with homework, and work with coworkers to develop and implement fun, enriching, developmentally appropriate activities for students.
For 100 years, Shady Hill has been a leader in progressive elementary education and our after school program is part of that tradition. The program allows children to explore their worlds and test their powers; we seek to develop independent, joyful and curious learners who respect their own accomplishments and those of others. As a diverse school, we believe that a varied and inclusive community is an educational and moral imperative that empowers us all. Therefore, we especially welcome applications from candidates who will contribute to our multicultural community.
Hours:
Monday through Friday: 11 AM to 5 PM
* Afterschool staff are required to stay until the last child leaves on a rotating basis
Essential Responsibilities:
Auxiliary Programs provide families with much needed childcare in Extended Day, Afterschool, and Study Hall, for grades B to VIII. All staff members are expected to supervise and engage students both during indoor and outdoor play time, support students as needed, and work with colleagues to develop and implement fun and enriching activities. Beginners/Afterschool Support Teacher responsibilities will include, but are not limited to, the following:
Provide one-on-one support for specific Beginners students, following the direction of Beginners teachers, Lower School Head and Director of Auxiliary Programs.
Supervise recess, snack, rest, and support group management, as needed 11:00-3:15 PM.
Assist Beginners Teachers with Dismissal Procedures, 3:15-3:45 PM.
Support Afterschool teachers, especially in Beginners & Kindergarten Groups, 3:45-5:00 PM.
Fill in for absences within the Afterschool program, as needed.
Meet with the Auxiliary team at 11:30AM on Wednesdays for collaborative programmatic meetings.
Care for and maintain classroom spaces, equipment, supplies and property.
Check and respond to weekly staff update emails.
Other duties consistent with your position, as assigned.
Qualifications:
Experience working with children, especially 4-6 year-olds.
Interest in child development and best practices in early childhood education.
Ability to work collaboratively and communicate efficiently.
Flexibility and a willingness to fill in for unplanned absences and manage schedule changes.
Observation skills, especially the ability to see where staff or students need more support and take the initiative to offer it.
Commitment to respecting the needs of each child and honoring the pace of childhood.
This is a temporary position only for the remainder of the 2021-2022 Academic Year and contingent upon the School's learning being on campus. Due to the COVID-19 pandemic, the School may need to modify your duties, responsibilities, and/or schedule based on enrollment and business needs. All SHS employees must be vaccinated.
How to Apply:
To apply, please make an account at: https://shadyhillafterschool.campbrainstaff.com/.
Job Type: Part-time
Pay: $20.00 per hour
Shady Hill School
Cambridge, MA
Early Childhood, Elementary, Middle School
Day
All Gender