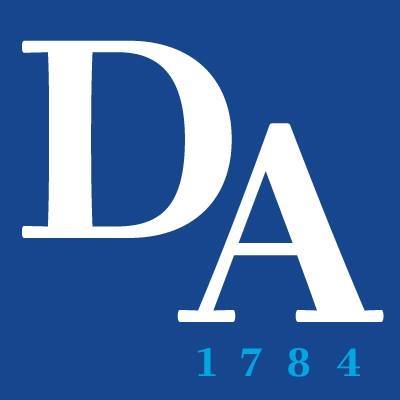 Accredited by AISNE
Auxiliary & Summer Programs Operations Manager
Administrator / Full-Time
Derby Academy, Hingham, MA
Derby Academy, a Pre-Kindergarten through Grade 8 co-educational day school located in Hingham, Massachusetts, seeks an enthusiastic and detail-oriented candidate for the position of Summer and Auxiliary Programs Operations Manager. The ideal candidate will have a strong background in administration and education. This position is a full-time 12 month role and the hours vary according to the calendar.  The position is both administrative and child-facing. The Auxiliary and Summer Operations Manager  is expected to report to and collaborate with the Summer and Auxiliary Director.
Bachelor's degree, excellent communication and management skills, experience with registration database software or the skills to learn, commitment to fostering a diverse and inclusive environment, and demonstrated experience working in a school and/or summer program setting is required.
The ideal candidate will:
Have a sincere passion for arts education and quality school-year programming;
Have experience working with a range of stakeholders: students, parents, teachers, school administrators and facilities personnel;
Have excellent management , communication, and organizational skills;
Have the ability to work independently and possess the flexibility to collaborate with the Director and other colleagues in both the summer programs and school-year programs;
Have a willingness to work a flexible schedule and contribute to an organized and efficient office environment;
Have a commitment to diversity, equity, and inclusion practices;
Have the ability to pivot between the role of administrator and youth engagement practitioner;
Possess a growth mindset when it comes to learning new skills and taking on responsibility.
A competitive salary and benefits package includes flexibility with scheduling hours during the academic year.  Candidates must be able to navigate a multi-building campus in all weather conditions, year-round.
Derby Academy is committed to building a diverse, equitable and inclusive educational community and does not discriminate on the basis of age, race, religion, gender, color, veteran status, physical ability, sexual orientation, or national or ethnic origin. Derby Academy is an equal opportunity employer.
Applications due February 1, 2023
Preferred Start date: May 1, 2023
To learn more about Derby Academy please visit our careers page at https://www.derbyacademy.org/who-we-are/careers
Derby Academy
Hingham, MA
Early Childhood, Elementary, Middle School
Day
All Gender