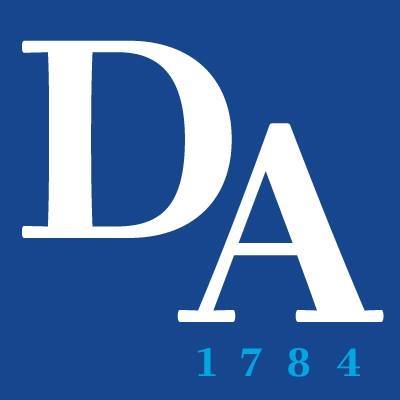 Accredited by AISNE
Auxiliary & Summer Operations Manager
Staff / Full-Time
Derby Academy, Hingham, MA
Derby Academy, a Pre-Kindergarten through Grade 8 co-educational day school located in Hingham, Massachusetts, seeks an enthusiastic and detail-oriented candidate for the position of Summer and Auxiliary Programs Operations Manager. This position is a full-time 12 month role and the hours are approximately 10 am – 6 pm during the academic year and 8:45 am – 4:45 pm during the summer months.  The position is partially administrative and partially hands-on child care (After School). The Operations Manager  reports to and is expected to collaborate with the Auxiliary and Summer Programs Director. An ideal candidate will have demonstrated office management experience, strong technology skills, customer-facing strengths, and a degree in education or 3 – 5 years experience  with children and youth in a classroom, camp or afterschool setting.
Associate's or Bachelor's degree required. Additional requirements include strong written and verbal communication skills, ability to learn and manage a database software management system, commitment to fostering a diverse and inclusive environment, a genuine love of children, and the ability to pivot between the role of administrator and the care-taking role required of After School staff. 
General Description
Assist the Director of Summer and Auxiliary Programs with the planning and implementation of all summer camps and auxiliary programs, including but not limited to Derby Summer Arts, August one-week Speciality Camps, the academic year Instrumental Program, the Lower School and Middle School After School Programs, Enrichment classes, and Friday afternoon sports activities;

Configure and manage sites in a customer relationship management database ("CampBrain") for all summer and auxiliary programs, including registrants, staff  and alumni;

Oversee supplies procurement and purchase orders for summer and school-year programming;

Manage all

staff HR in coordination with the school's

Controller & Human Resource Manager,

using the CampBrain system; manage all additional administrative duties for auxiliary and summer programs;

Review and approve timecards for all auxiliary staff;

Oversee and execute all communication from the Aux/Summer office;

Build relationships with school administrators, faculty and facilities staff.
Responsibilities for Summer Programs
Assist Director with all phases of preparing for and executing the summer programs;

Assist Director with recruitment, registration, promotion, development of program packages;

Assist Director and Maintenance Staff with supervision of all set-up, clean-up and storage for all programs;

Serve as the main point of contact for parents,campers, teachers, maintenance and third party food service.
Responsibilities for Auxiliary Programs 
After Care Program:

Serve as lead teacher and primary contact for the After Care program (M-TH 3 – 6 pm/Fri 12:30 – 4 pm). Supervise additional After Care staff. Serve as point person and lead communicator with all parents at pick-up time. 

Instrumental Program:

Execute all administrative angles of the Instrumental Program;  confirming availability with instructors, scheduling all lessons, communicating with parents and instructors, coordinating year-ends recitals.

Enrichment Classes:

Assist the Director with coordinating 6 week enrichment sessions 3 times a year.
The ideal candidate will:
Have a sincere passion for arts education and quality school-year programming;

Have experience working with a range of stakeholders: students, parents, teachers, school administrators and facilities personnel; 

Have excellent management , communication, and organizational skills

Have the ability to work independently and possess the flexibility to collaborate with the Director and other colleagues in both the summer programs and school-year programs; 

Have a willingness to work a flexible schedule and contribute to an organized and efficient office environment;

Have a commitment to diversity, equity, and inclusion practices;

Possess a growth mindset when it comes to learning new skills and taking on responsibility.
A competitive salary and benefits package includes flexibility with scheduling hours during the academic year.  The work schedule is a total of 40 hours per week. The direct report for the position is the Auxiliary and Summer Programs Director. Candidates must be able to navigate a multi-building campus in all weather conditions, year-round.
Derby Academy is committed to building a diverse, equitable and inclusive educational community and does not discriminate on the basis of age, race, religion, gender, color, veteran status, physical ability, sexual orientation, or national or ethnic origin. Derby Academy is an equal opportunity employer.
Derby Academy
Hingham, MA
Early Childhood, Elementary, Middle School
Day
All Gender