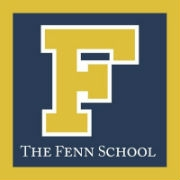 Accredited by AISNE
Auxiliary Staff
Staff / Full-Time
The Fenn School, Concord, MA
The Fenn School seeks candidates for a one-year position working with faculty and students as an Auxiliary Staff member for the 2021-22 school year. The ideal candidate will be enthusiastic about engaging with students and faculty in a range of different areas. Experience working with elementary, middle school, or high school-aged children is preferred. Interest in collaborative work with teachers and a willingness to help out in a wide range of school life areas are required.
Some of the areas where the Auxiliary Staff will work include: coaching, classroom supervision, before and after school supervision, lunch supervision, and recess supervision.
The Fenn School is fully committed to a culturally diverse faculty and student body. A successful candidate will, therefore, be a proactive and collaborative individual who is also committed to the manifestation of diversity, equity, inclusion, and justice in the Fenn community. The ideal candidate will be able to support Fenn's mission in all work with students, parents, faculty, and staff. Fenn strongly encourages applications from traditionally underrepresented groups.
Interested candidates are asked to submit a letter of interest, resume, and contact information for professional references via email attachment to Nat Carr, Assistant Head of School for Faculty and Professional Development, at the following email address: ncarr@fenn.org. Receipt of materials will be acknowledged via email.
The Fenn School does not discriminate in hiring or terms or conditions of employment on the basis of sex, pregnancy or pregnancy-related condition, age, marital status, military or veteran status, application for military service, race, color, national or ethnic origin, ancestry, citizenship, genetic information, religion, creed, sexual orientation, gender identity or expression, mental or physical disability, or any other characteristic protected by federal, state, or local law.
The Fenn School
Concord, MA
Elementary, Middle School, High School
Day
Boys