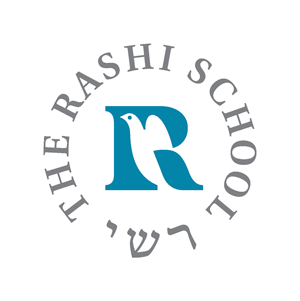 Accredited by AISNE
Auxiliary Services Coordinator
Staff / Full-Time
The Rashi School, Dedham, MA
Auxiliary Services Coordinator
FLSA Status: Non-exempt
Full/Part Time: Full time
Benefits Eligibility: Full benefits
Contract/Permanent/Seasonal: Permanent, 12 months
Reports to: Director of Finance & Operations
Job Summary:
Working with students, parents, faculty and other administrators, the Auxiliary Services Manager is responsible for
coordinating the operation needs for non-academic school activities, including student transportation, after school and
sport activities, building rentals, scheduling and space coordination. In addition, this position supports the daily data
systems for the school, including administrative contact with Veracross, SchoolDoc and OneCall.
Position Responsibilities Include:Transportation:
Responsible for the design, implementation and maintenance of a regular morning and afternoon transportation
system.
Provide assistance to parents and students on transportation-related issues.
 Maintain accurate records and reports detailing costs and revenues directly related to the transportation system
to supplement the budget.
Negotiate contracts with bus service suppliers and monitor contract fulfillment.
Prepare recommendations for proposed fee increases or schedule changes.
Maintain daily bus ridership lists; greet students at the bus every morning and put them on the afternoon buses.
Student Lunch Program:
Oversees customer service components of the student lunch program working with Yaachad, families and
vendors.
After School Activities:
Coordinate plans/enrollment with Athletic Director/After School Director/Theater Director for afterschool
program activities.
Oversee program registration process for after school services, from database preparation through
enrollment/billing.
Prepare recommendations for proposed fee increases or schedule changes.
Ensure financial aid is applied to billing.
Facility Rentals:
Liaison to clients to understand/define event parameters/needs and foster positive long-term relationships.
Determine rental costs and requirements of event in regard to space, catering, decoration, technical, security,
and/or other requirements.
Coordinate with clients and internal departments to arrange for all pre- and post-event deliveries, setups,
execution, and communication.
Negotiate and prepare rental contracts for outside events and ensure that all contracts and insurance information are finalized.
Coordinate with Facilities staff to ensure appropriate staffing and inventory for all events.
Work with internal departments to develop facility rental protocols and operating procedures for all internal and external events.
Re-enrollment and Financial Aid:
Coordinate the execution of the re-enrollment process, including compilation of contract data, managing vendor
relationships, and coordination with internal departments.
Compile data & assist in developing reports to populate financial aid letters. Responsible for creating and
distributing financial aid letters and tracking responses.
Data/IS Coordination:
Supports the integration of Veracross modules with routine maintenance such as user accounts, yearly rollover,
import/export of data and oversee the integrity of data.
Coordinates data activities and communications for calendaring and registration, including auxiliary services
such as transportation, lunch and afterschool programs.
Optimize the information lifecycle by managing the synchronization and alignment of Veracross and
independent software programs to each other and the Rashi website.
Manage contracted consultant services to execute various initiatives to improve the integrity and connectivity of
databases & systems.
Champion the organization-wide adherence to established data management practices.
Liaison between internal departments, senior leadership, vendors, consultants, and technical teams.
Partner with various departments to adjust workflow processes.
Administrative contact for systems such as Veracross, OneCall and School Doc.
Other responsibilities
Fields parent inquiries via phone and/or email relating to these auxiliary programs in a timely, responsive
manner.
Coordinates with the Assistant Head of School and other administrators to resolve concerns/issues.
Facilities billing/registration for Yachad events.
Other operational initiatives & analysis projects as assigned by the Director of Finance & Operations.
Requirements:
Bachelor's degree required.
2-4 years professional experience using databases and spreadsheets.
A high level of proficiency with a variety of computing systems and software products.
Excellent social, written and oral communication skills.
Ability to multitask, and consistently meet deadlines while managing competing priorities.
A keen attention to detail.
Ability to work independently and collaboratively.
Upbeat, proactive, and cooperative approach.
The Rashi School
Dedham, MA
Elementary, Middle School
Day
All Gender
Religiously-Affiliated