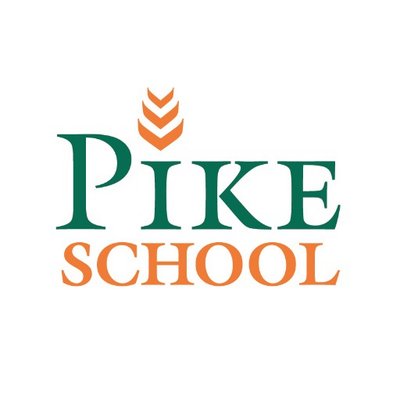 Accredited by AISNE
Auxiliary Programs Operations Manager
Staff / Full-Time
The Pike School, Andover, MA
Auxiliary Programs Operations Manager
The Pike School seeks an enthusiastic and detail-oriented candidate for the position of Auxiliary Programs Operations Manager. The Auxiliary Programs Operations Manager is responsible for assisting the Interim Director of Auxiliary Programs with the operations, program design, budgeting, and ongoing evaluation of The Pike School Auxiliary Programs. This position is a 12-month, full-time role and the hours for the role are approximately 10:00 a.m. – 6:00 p.m.
Essential Functions:
Strategic Program Development
Create, direct, and execute curriculum development of after-school programming with after school teachers.
Manage all administrative duties of redesigned auxiliary programs that achieve desired strategic priorities and support the schools' overall program and mission.
Manage third party providers who provide after school programming.
Design and implement surveys from parents and students to evaluate success of programming with the Director of Auxiliary Programs.
Collect and analyze usage data to ensure that programs and fee packages are appropriately designed to meet the needs of families and Pike.
Financial Management
Coordinate with the Assistant Director of Finance to ensure accurate billings for Auxiliary Services.
Marketing and Communications
Coordinate with Pike's Director of Marketing to effectively promote auxiliary programs to achieve enrollment and revenue targets.
In coordination with the Director of Marketing, ensure that auxiliary programs have an effective and accurate web presence including the website and social media and develop and implement a comprehensive marketing strategy for all auxiliary programs.
Oversee the creation and distribution of regular communications among constituencies that effectively provide updated information and a sense of community.
Human Resources
Partnering with the Interim Director to interview staff, provide orientation/onboarding for team members and help with scheduling.
Review and approve timecards for Auxiliary Services staff.
Work with the Business Office to administer background and employment checks for all Auxiliary Services employees.
After-School Management
Oversee the organization, implementation and daily operations of the after-school program from 3:00 – 6:00 p.m.
Oversee room scheduling for all after-school programs.
Serve as the primary contact from 3:00 – 6:00 p.m. daily for all students, parents and staff.
Work with the Interim Director of Auxiliary Programs to manage the daily operations of the after-school program and coordinate activities for students and provide an engaging experience in a safe environment.
Ensure that all student information is properly loaded and maintained in Veracross for auxiliary programs.
Ensure that the administration and operation of auxiliary programs are efficient and effective.
Help oversee all safety and health protocols in coordination with school leadership.
Coordinate as necessary with the facilities department.
Work with food services to order snacks and water and coordinate set-up to ensure smooth transition.
Assist with staff orientations and work with the Interim Director of Auxiliary programs to provide materials or supplies needed for each presentation.
Take inventory of supplies and manage ordering of supplies.
The Pike School
Andover, MA
Early Childhood, Elementary, Middle School, High School
Day
All Gender