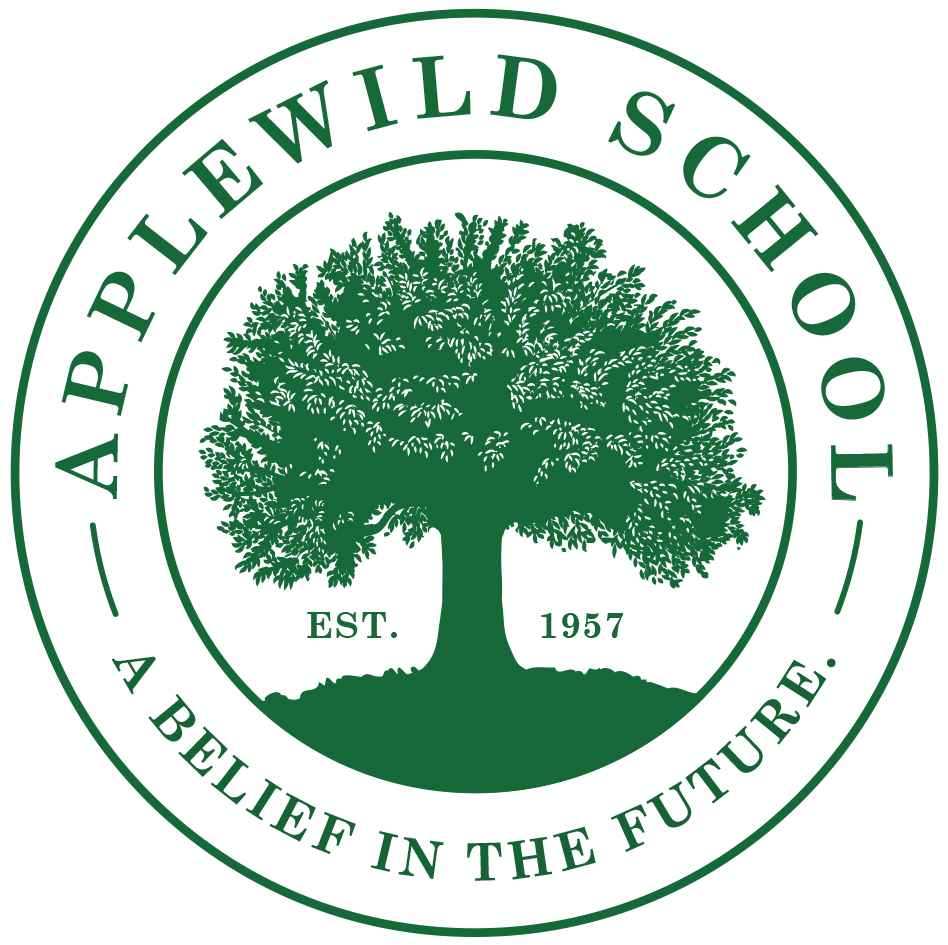 Accredited by AISNE
Auxiliary Programs Director & Registrar (APD&R)
Administrator / Full-Time
Applewild School, Fitchburg, MA
JOB SUMMARY:
During the school year, most of the APD&R's time will be spent on a wide variety of duties, many of a confidential nature, including administrative and clerical functions as registrar and office support for the Head of School. During the school year the APD&R will also conduct all the business planning and development for the School's traditional summer day camp and will collaborate with faculty and administration to develop a new residential summer camp designed for international students.
During the summer, the APD&R's focus will shift to primarily running our camp programs. This is a wonderful opportunity for a highly organized and goal-oriented person who likes to see build and grow programs! This role reports directly to the Director of External Affairs; the External Affairs team covers Admissions, Marketing, Alumni Relations, Development, Parent Relations, and Event Planning.
DUTIES AND RESPONSIBILITIES include but are not limited to:
Auxiliary Program/Summer Camp Director duties:
Develop summer camp programs and marketing plan
With the support of school administrators, hire, train and supervise camp staff
Field inquiries from prospective camper families and manage registration
Coordinate with vacation week camp teachers to promote these programs
Support of School Leadership duties:
Work closely with the Board of Trustees – prepare meeting agendas and attend and record confidential minutes of meetings.
Assist the Head of School with confidential planning and correspondence and maintain a wide variety of confidential files, records, and duties (e.g. school calendar, weekly notices, answer school phone, etc.)
Registrar duties:
Maintain confidential student master files, computerized student transcripts, and standardized test scores.
Organize and mail transcripts to student's next schools.
Coordinates substitute teachers and interns
SKILLS, EDUCATION, TRAINING, CERTIFICATIONS:
BA or equivalent in experience and training and 3-5 years experience.
Thorough knowledge of Microsoft Word and Microsoft Office suite of computer applications and Renweb/Facts applications
Strong word processing and database maintenance skills
Strong interpersonal skills and facility in dealing with the public
Equivalent combination of education, training and experience
Strong communication skills, organizational skills
Exercise diplomacy which involves multitasking and maintaining confidentiality.
Independent school, summer camp, event planning, hospitality, or related experience preferred.
About Applewild School
Applewild has been a cherished community institution since 1957 and we use our broad programmatic and cultural roots to continuously evolve our programs to offer a compelling and relevant education. Our main campus in Fitchburg, Massachusetts is approximately one hour west of Boston and offers preschool through 9th grade, as well as a small junior boarding program for students in grades 5-9.  In 2014 we opened a satellite location in Devens which serves preschool through third grade(and growing!). We are additionally sponsoring the creation of a new school called "Foundations at Applewild" which is located on Applewild School's Fitchburg campus and will serve students in grades two through eight with dyslexia and other language-based learning disabilities. While we are taking a pause in offering a summer camp program for Summer 2021 due to the pandemic, we will bring back our camp program for the Summer of 2022.
We are thankful to draw a broad range of students from over 32 towns and several countries, and well over half of our students receive financial assistance in order to attend. Our core values and competencies lay the foundation for a culture that encourages respect, honesty, compassion, and fairness. Our faculty have invested in their professional growth to create an educational environment that is deeply metacognitive — our goal is to teach children to be the protagonists in their own educations. At Applewild, we know that once children feel emotionally safe and valued for who they are, then children will avail themselves of deeper and more authentic learning experiences.
When considering adult additions to our community, we are very interested in growing our diversity and in cultivating myriad perspectives and experiences. We are looking for professionals who care deeply about developing the next generation for a future we know will be marked by volatility, uncertainty, complexity, and ambiguity. Intellectual curiosity, cognitive agility, passion, and emotional resiliency are paramount for success. We are committed to offering a progressive but proven curriculum, so professionals seeking to join our community must be keen on teaching using student-centered and project-based learning. We are a small school so everyone wears multiple "hats" to meet the needs of our community.
The School is accredited through the Association of Independent Schools of New England and is a member of the National Association of Independent Schools and The Association of Boarding Schools.
Applewild School is an equal opportunity employer and as such does not discriminate on the basis of race, color, gender, age, religion, national origin, sexual orientation, disability, veteran status, or any other status protected by law.  We welcome individuals that add to the diversity and vibrancy of our community.
Candidates should send a letter of interest, and a resume to Amy Jolly, Head of School to employment@applewild.org (please indicate position in subject line).
Applewild School
Fitchburg, MA
Early Childhood, Elementary, Middle School, High School
Boarding, Day
All Gender