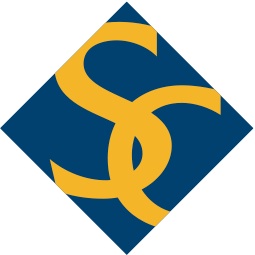 Auxiliary Programs Coordinator/Physical Education Teacher
Administrator / Full-Time
Campus School at Smith College, Northampton, MA
Serve as the coordinator of auxiliary programming and teacher of elementary physical education. Assume primary responsibility for all auxiliary programming as well as the delivery of Kindergarten and 1st Grade physical education curriculum. Participate in accomplishing the academic mission of the college and the Department of Education and Child Study.
Take appropriate actions to support a diverse workforce and participate in the College's efforts to create a respectful, inclusive, and welcoming work environment.
Essential Functions
Auxiliary Program Coordinator (45%)
Design and implement auxiliary programming including the after school program and the June Programs, and oversee the hiring and management of Smith student workers.
Collaborate with all school constituencies to maximize student and parent satisfaction.
Work closely with classroom teachers and administrators to support student satisfaction and success.
Managerial duties include program promotion and registration, management of enrollment and budget, maintaining daily program attendance, oversight of dismissal, management of program spaces & materials, management of staff payroll and scheduling.
Hire, train and supervise lead and support staff for all auxiliary programming and Smith student staff.
Physical Education Teacher​ (40%)
Plan and implement a physical education curriculum appropriate for the assigned grade levels.
Complete progress reports and communicate students' progress and issues to parents throughout the year.
Work closely with teachers, other specialists in the school (music, art, Spanish, P.E., and technology teachers; the librarian; the learning specialists; the consulting psychologist; and the administrators.
Recess Supervision (10%)
Supervise and manage recess, work collaboratively with classroom teachers and Smith student staff to provide a community oriented environment that promotes inclusivity and safety.
Other Functions
School wide responsibilities (5%)
Participate in school wide professional development programs/activities.
Participate in school and class events (e.g. field day, open house, parent nights, assemblies, graduation).
All employees are expected to participate in the College's efforts to create a respectful, inclusive, and welcoming work environment.
Minimum Qualifications (knowledge, skills, education, experience, certifications, licenses)
Experience in Educational Administration or equivalent and Bachelor's Degree and licensure in elementary physical education or equivalent.
Substantive experience leading school, camp or equivalent programs.
Experience working with individuals from diverse backgrounds.
Preferred Qualifications
Graduate degree preferred
Skills 
Knowledge of physical education and/or movement concepts for elementary aged children.
Strong organizational skills.
Able to clearly articulate educational philosophy, program and best practices in physical education and auxiliary programming.
Strong interpersonal skills.
Able to work effectively with a wide range of students and adults and as a member of a team.
Campus School at Smith College
Northampton, MA