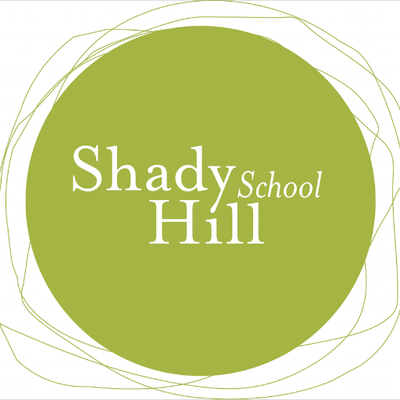 Accredited by AISNE
Auxiliary Programs Afterschool Teacher
Staff / Part-Time
Shady Hill School, Cambridge, MA
Since 1915, Shady Hill, a school of approximately 520 students (PreK – 8) and 70+ faculty, has been a leader in progressive education. Shady Hill is a deeply mission-driven school. We seek to develop independent, joyful and curious learners who respect their own accomplishments and those of others. We strive to be a community whose values are strong and whose teachers are unafraid to engage students in important questions. The school's program allows children to explore their worlds and test their powers.  As a school with a historical and contemporary commitment to social justice, we believe that an inclusive and equitable community is an educational and moral imperative that empowers us all. Therefore, we seek to hire teachers who demonstrate a mindset and skill set that prioritizes cultural competence, equity, and justice in their practice with students and in their work with colleagues.
Basic Purpose: The Shady Hill Auxiliary Programs team is seeking dedicated, dynamic and engaging instructors to join our experienced Afterschool team for the 2022-2023 school year. This is a part-time position.
Auxiliary Programming is available to all Shady Hill families from Beginners through Grade VIII, and provides families with much needed after school childcare. Staff members are expected to supervise and engage students both during indoor and outdoor play time, support students with homework, and work with coworkers to develop and implement fun, enriching, developmentally appropriate activities for students.
Hours:
Mondays, Tuesdays and Fridays               2:45 PM – 5:45* PM
Wednesdays                                                 11:45 AM – 5:45* PM
Thursday's                                                       1:15 PM – 5:45* PM
Afterschool staff are required to stay until the last child leaves on a rotating basis
Essential Responsibilities:
Plan, develop, and implement fun and engaging activities for students in an out-of-school environment.
Monitor student attendance by signing students into attendance software and signing out when a child is picked up by a caregiver.
Ensure the safety and well-being of each student by creating a safe and engaging classroom.
Observes all rules and regulations of Shady Hill School.
Care for and maintain Afterschool spaces, equipment, supplies and property of the program.
Other essential duties as assigned.
Qualifications:
Experience working with children in a multi-age setting.
Ability to work collaboratively with faculty to enhance community.
Interest in child development and best practices in education.
Commitment to respecting the needs of each child and honoring the pace of childhood.
How to Apply:
To apply, please send a cover letter, resume, and three references as separate documents to: auxiliary@shs.org. Please be sure to include "Afterschool Teacher" in the subject line of the e-mail.  
Shady Hill offers competitive salaries and a generous benefits package, including medical, dental and vision insurance plans, a school-matched retirement plan and paid time off. Shady Hill is an Equal Opportunity/Affirmative Action Employer. For more information on Shady Hill please visit us at www.shs.org.
Shady Hill School
Cambridge, MA
Early Childhood, Elementary, Middle School
Day
All Gender