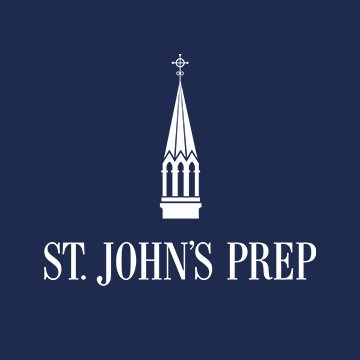 Accredited by NEASC
Auxiliary Events Coordinator
Staff / Part-Time
St. John's Prep, Danvers, MA
St. John's Prep is an inclusive, Catholic, Xaverian Brothers Sponsored School for young men in grades 6 through 12. Founded on the Xaverian values of compassion, humility, simplicity, trust and zeal, we educate students to be, do and stand for good in the world. We enroll 1,500 students from more than 60 communities.
St. John's is seeking an Auxiliary Events Coordinator to work with outside organizations and groups that are holding events in the Leo and Joan Mahoney Wellness Center, Memorial Gymnasium, the Brother Linus, C.F.X. Athletic Commons, Glatz Field at Cronin Memorial Stadium, and the two grass fields on campus: the Summer Street field and Ryken Field. The Auxiliary Events Coordinator will report to the Director of Auxiliary Programs. This is a year-round, part-time, hourly position.
Responsibilities and Skills:
Coordinate with outside organizations/group contacts to plan for and ensure successful events.
Work with the Wellness Programs & Facility Coordinators and with Facilities Department staff at St. John's on event set-up.
Act as point of contact for outside organizations/groups holding events on campus.
Must be energetic, personable, and professional.
Must have excellent communication skills and the ability to speak confidently and professionally with outside groups.
Possess strong organizations skills; detail oriented.
Schedule will vary at times. Must be available to be on-call during weekends. Must be flexible to work nights and weekends.
Must be able to lift objects and set up for events prior to their scheduled date/time.
Interested candidates are asked to send a cover letter and résumé to Tracii Schaeublin at tschaeublin@stjohnsprep.org by August 31st, 2021.
St. John's Prep
Danvers, MA
Elementary, Middle School, High School
Day
Boys