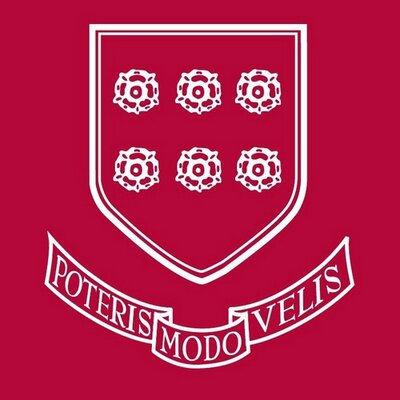 Accredited by AISNE
Athletic Trainer and Athletics Coordinator
Staff / Full-Time
Fay School, Southborough, MA
The Athletic Trainer and Athletics Coordinator works with elementary- and middle-school aged students to help prevent and to treat sports-related injuries, and also supports the daily operations of the Athletics department. As Athletic Trainer, they conduct initial on-site assessments of injuries, make recommendations for further diagnoses by a healthcare professional, and assist in the evaluation of student athletes' health and rehabilitation of their injuries. As Athletics Coordinator, they support the Director of Athletics in the planning and execution of athletic contests and other events. This position reports to the Director of Athletics. Some weekend hours are required when athletic tournaments and meets are scheduled. This is a full-time, school year staff position and is eligible for benefits. Campus housing may be available.
Qualifications:
A bachelor's degree in athletic training, exercise physiology, health education, adolescent/child development, or a related field
National Athletic Trainers Association Board certification
CPR, AED, First Aid and Blood Borne Pathogens certification
A minimum of one year's experience as an athletics trainer, preferably working with middle school-aged students
Responsibilities include:
Athletic Trainer
Establishing, communicating, and implementing protocols to assist with the prevention and rehabilitation of student athletes' injuries
Acting as the primary resource to conduct initial on-site assessment and treatment of student athletes' injuries or illnesses
Determining if a student requires a referral for emergency or continued care, or for a definitive diagnosis and treatment by the School's Health Office or physician
Communicating instances of student injuries to the Director of Athletics, the Health Office, and appropriate members of the administration
Evaluating students' readiness to play following an injury and reporting progress of recovering athletes to coaches, the Health Office, and the school's physician as appropriate
Providing support for student athletes with injuries using physical therapy equipment and techniques
Educating coaches, student athletes, and parents about the prevention, symptoms, and treatment of athletic injuries
Athletics Coordinator
Assisting in the seasonal scheduling process with opponent schools
Creating transportation schedules for teams
Communicating about athletic events and managing the Athletics website
Organizing and implementing special athletic events and seasonal athletic awards ceremonies
Fay School seeks candidates who will reflect and enhance the diversity of our school community. Salary will be determined
based on experience and education.
Fay School
Southborough, MA
Elementary, Middle School, High School
Boarding, Day
All Gender