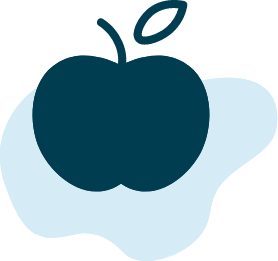 Accredited by NEASC
Athletic Trainer
Administrator / Part-Time
Waring School, Beverly, MA
Mission: Waring School is a co-educational, college preparatory day school of 169 students, grades 6-12 in Beverly, MA. Waring's mission is "To create and sustain a community of lifelong learners who are working together for the individual and common good."
Summary: Waring School seeks an enthusiastic and collaborative Athletic Trainer who values being a part of a small community. Our ideal candidate is passionate about working with student athletes ages 12-18 and sharing the love of athletics, both interscholastic and club. Depending on experience, this role could possibly also involve other aspects of the program, such as teaching health, acting as an academic advisor (called a Tutor), Experiential Learning (through our Endterm and Camping Trip programs) or other, depending on interest and abilities. The successful candidate is a lifelong learner looking to thrive in a small learning community.  
Job Description:
The Athletic Trainer provides medical coverage of athletic training room duties, practices and athletic events for the Waring school Athletic program. They will be responsible for assessing injured athletes and providing appropriate medical treatment. 
Key Responsibilities include: 
Comprehensive management of Waring School athletes' sports medicine programming.

Provision of immediate assessment and care for injuries for the school's interscholastic athletic teams and club sports; 

Planning, implementing, evaluating and modifying appropriate preconditioning, conditioning and reconditioning programs for athletes. 

Review all pre-participation medical forms and information relevant to student-athletes' initial medical clearance to participate in an interscholastic athletic program and or club sports program. 

Provide athletic training services to student athletes participating in sports (games and practices) held at home and away sites. 

Oversee the athletic coaching staff in regard to CPR /AED and heads up concussion training.
Important Note: BOC Certification and MA Licensure as an Athletic Trainer required. Bachelor's Degree required. Citizenship, residency or work VISA in United States required. Please see our website for other job postings that may be of interest.
Application Process:
Interested candidates should email a résumé and letter of interest explaining their background to: positions@waringschool.org as soon as possible. 
​​About Waring School
Waring School is a co-educational, academic college preparatory school serving students in Grades 6-12 in Beverly, MA, on Boston's North Shore. Founded in 1972, Waring offers challenging academics, extensive studio and performing arts, championship athletics and robotics, and a rich curriculum of French immersion and cultural exchange programs. Student travel is part of the program at all levels, including two trips to Europe in Grades 9 and 11. Waring uses multi-age groupings and offers numerous opportunities for student leadership. Waring's graduates attend excellent colleges and universities in the U.S. and abroad. Located on a former farm of 32 acres in a beautiful backwoods area of Beverly, Waring is convenient to all coastal towns and 30 minutes by commuter rail to Boston.
Waring School is an Equal Opportunity Employer. At Waring, we are committed to building a diverse, equitable, and inclusive community that affirms individual voices and promotes anti-racist education. Waring encourages candidates of color and of underrepresented groups to apply for our positions as well as teachers/staff from public schools. Waring School actively seeks to increase the diversity of its faculty and student body, and does not discriminate in employment practice with regards to gender, race, color, disability status, gender identity or expression, sexual orientation, genetic information, religion, or national and ethnic origin. Waring offers competitive salaries and excellent benefits.
Waring School
Beverly, MA
Elementary, Middle School, High School
Day
All Gender