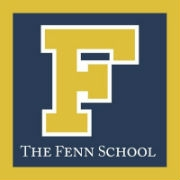 Accredited by AISNE
Athletic Director
Administrator / Full-Time
The Fenn School, Concord, MA
Director of Athletics at The Fenn School
Job Description
Overview:
The Fenn School seeks a Director of Athletics (AD) to begin on September 1, 2023. The AD reports to the Assistant Head of School, is a member of the School's Administrative Group, and provides leadership and support to coaches, students, and parents.
The AD is responsible for athletic program leadership, development, and implementation across all three divisions; departmental staffing; scheduling, coaching supervision and evaluation, professional development, and budget oversight. Additionally, the AD serves as a student advisor and typically teaches one academic or Student Life course.
Responsibilities:
● Oversee and guide Fenn's Athletic program in grades four through nine to ensure it meets the needs of all students;
● Confer with the Head of School and the School Leadership Team on an ongoing basis about the philosophy of and vision for Fenn Athletics;
● Oversee the staffing of the athletics department, provide support and supervision for Fenn's coaches, and supervise the Assistant Director of Athletics;
● Schedule interscholastic contests, and ensure quality officiating for home contests;
● Organize transportation for athletic contests and practices taking place off Fenn's campus;
● Rent time at area hockey rinks and tennis courts to support Fenn's athletics program;
● In collaboration with Fenn's facilities team, ensure that Fenn's playing surfaces and equipment are well prepared for safe and competitive play;
● Oversee the purchasing, organization, and care of athletic equipment and uniforms;
● Address student cases of concern in collaboration with advisors, teachers, Division Heads, and parents;
● Build a coverage and supervision schedule to ensure the locker room is a safe place for all students
● Serve as an interscholastic and/or intramural coach for multiple seasons;
● Lead Fenn's annual Field Day in the late spring;
● Oversee Fenn's Lost and Found with regard to students' clothing and athletic equipment;
● Teach one section in Fenn's Student Life department or in an academic department;
● Serve as a student advisor;
● Serve on the Administrative Group, Student Wellness Group, and Health and Safety Committee;
● Seve as a member of the Trustee Committee on Buildings and Grounds;
● Help Fenn implement aspects of the School's upcoming Strategic Long Range Plan which relate to the athletic department;
● Keep administrative colleagues informed about all relevant matters in the Athletic department;
Desired Qualifications:
● Bachelor's degree required, master's degree preferred;
● Coaching experience required; administrative experience preferred;
● Leadership experience; strong communication skills; a track record of effective organization, and a commitment to collaboration;
● Experience with and commitment to Diversity, Equity, and Inclusion work in a school setting;
● A passion for and understanding of working with adolescent boys;
● Experience engaging in productive conversations with faculty, parents, and students;
The Fenn School is fully committed to a culturally diverse faculty and student body. A successful candidate will, therefore, be a proactive and collaborative educator who is also committed to the manifestation of diversity, equity, inclusion, and justice in the Fenn community. The ideal candidate will be able to support Fenn's mission in all work with students, parents, faculty, and staff. Fenn strongly encourages applications from traditionally underrepresented groups.
Fenn offers a highly competitive salary and a generous benefits package. Interested candidates are asked to submit a letter of interest, resume, statement of educational philosophy, and contact information for professional references via email attachment to Derek Boonisar, Head of School, at the following email address: employment@fenn.org. Receipt of materials will be acknowledged via email.
The Fenn School does not discriminate in hiring or terms or conditions of employment on the basis of sex, pregnancy or pregnancy-related condition, age, marital status, military or veteran status, application for military service, race, color, national or ethnic origin, ancestry, citizenship, genetic information, religion, creed, sexual orientation, gender identity or expression, mental or physical disability, or any other characteristic protected by federal, state, or local law.
The Fenn School
Concord, MA
Elementary, Middle School, High School
Day
Boys