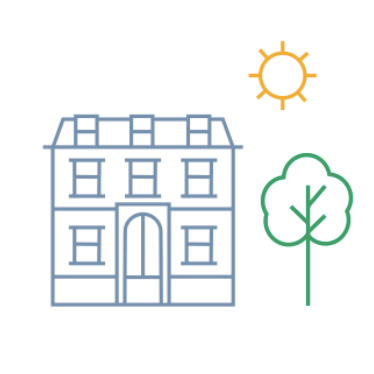 Associate Teacher (Preschool)
Faculty / Part-Time
Beacon Hill Nursery School, Boston, MA
Associate Teacher (Preschool) 
Beacon Hill Nursery School, Boston, MA
The mission of the Beacon Hill Nursery School is to create a nurturing community that instills a lifelong love of learning in its students. Guided by exceptional educators, we value play as purposeful and cherish children's innate curiosity. 
Founded in 1955 and located in the heart of downtown Boston in the historic Beacon Hill neighborhood, Beacon Hill Nursery School serves children ages 2 through 6. Known for its warm and nurturing community, our child-centered, play-based program is shaped by talented teachers who create an environment in which every child is known and loved. Our pedagogical approach recognizes play, movement, project-based exploration, creative expression, and open-ended discovery as essential parts of the learning process. Supporting the growth of the whole child, we incorporate developmentally appropriate readiness skills, facilitate social interaction and empathy building, and engage students in active, joyful inquiry.
Beacon Hill Nursery School seeks candidates for an Associate Teacher (Preschool) position working with preschool age children starting in August 2022. Associate Teachers (Preschool) are responsible for creating and implementing a developmentally appropriate curriculum consistent with the educational philosophy of the school. Teachers at BHNS work collaboratively as a team. Bachelor's degree in Early Childhood Education or a related field and Department of Early Education and Care (EEC) certification required. Master's degree and experience in and knowledge of the Reggio Emilia/play-based approach preferred. Hours for the position are Monday-Friday 8:00am-2:00pm; potential for additional afternoon hours; benefits provided. Beacon Hill Nursery School is an Equal Opportunity Employer. To apply, please email your resume to Associate Director Michael Coppola at mcoppola@bhns.net. 
Beacon Hill Nursery School
Boston, MA
Early Childhood
Day
All Gender