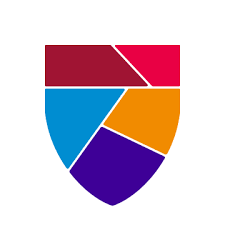 Accredited by NEASC
Associate Director of College Counseling
Administrator / Full-Time
The Governor's Academy, Byfield, MA
The Governor's Academy, the oldest boarding school in New England, inspires and engages inquisitive students in ninth through twelfth grade. Our 456-acre campus is located thirty miles north of Boston and five miles south of Newburyport, a classic New England coastal town. 
The Academy has approximately 400 students and 250 employees. Our faculty and staff are committed to creating and cultivating a diverse and inclusive community that allows students to discover their passions, use their unique voices, and achieve academic and co-curricular excellence. Adults in our community are professionals who appreciate individuality, collaboration, and service to others—all so that we can go far together. 
Position Summary:
With approximately 110 seniors each year, The Governor's Academy seeks an experienced and enthusiastic Associate Director of College Counseling to collaborate with the Director of College Counseling, one Senior Associate Director, and an Administrative Assistant. The Associate Director reports to the Director of College Counseling and is responsible for both supporting and administering a progressive College Counseling Curriculum. This is a 12 month administrative faculty position, including additional responsibilities unique to a boarding school community. Housing may or may not be available.
Responsibilities:
Support and present Governor's student-centered college counseling curriculum to students in grades 9-12—both in large and small group settings

Collaborate individually with juniors and seniors to assist them in setting realistic college search goals, crafting a balanced college list, all while developing sound decision-making skills 
Collaborate with Governor's faculty and staff on college-related issues and events

including our College Search Seminar Series, Family Weekend programming, and preparation for standardized testing
Support potentially recruited athletes through the athletic recruitment process, including facilitating communication with Governor's coaches and students, as well as college admission officers and coaches 
Craft a comprehensive recommendation each year for approximately 40 seniors 

Help parents and families understand the college admissions landscape, including its

influence on each student's college admission candidacy
Remain current with college admission trends by attending national and regional

conferences, visiting college campuses and fostering communication with college admission officers
Commitment to working with students on financial aid and working with diverse populations

Must show a demonstrated interest in social justice, equity, diversity, and inclusion work and have experience creating equitable, inclusive, and anti-racist spaces in their work environments. 
Afternoon Program:
Participate in one season 
Residential Life Program: 
Dorm parenting or equivalent, depending on housing status.

Advising: Advisor to no more than 7 students beginning in the second year at Governors.

Weekend chaperone duties.

Other duties as assigned 
Qualifications:
Successful candidates must hold a Bachelor's degree (Master's preferred), within a selective college admissions office (experience within a secondary school college counseling office is preferred), demonstrate exceptional communication and organizational skills, must be committed to working in a diverse school community, and express enthusiasm for communicating effectively with diverse populations; must enjoy working with young people within a progressive boarding school environment; must hold a valid driver's license; successful completion of a CORI/SORI and fingerprinting check. 
Statement of School Values: As an educational community, the Academy has an administration, a faculty, and a student body committed to learning. We pursue this commitment in a dynamic environment that fosters lifelong intellectual independence, responsibility, teamwork, service, and respect for others. We are committed to creating and maintaining a diverse and inclusive community that is physically and emotionally healthy.
Applicants for employment are considered without regard to race, color, religion, sex, sexual orientation, marital status, national origin, ancestry, genetic information, age, disability, status as a veteran or being a member of the Reserves or National Guard, or any other category protected under state or federal law.     
April 2022
The Governor's Academy
Byfield, MA
High School
Boarding, Day
All Gender