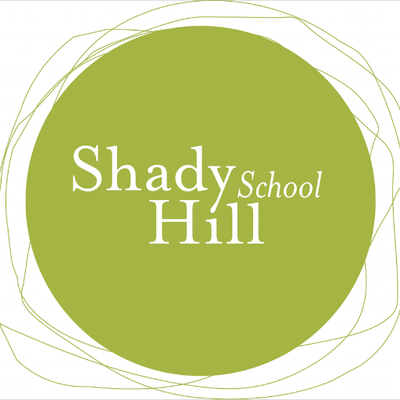 Accredited by AISNE
Associate Director of Auxiliary programs
Staff / Part-Time
Shady Hill School, Cambridge, MA
Since 1915, Shady Hill, a school of approximately 520 students (PreK – 8) and 70+ faculty, has been a leader in progressive education. Shady Hill is a deeply mission-driven school. We seek to develop independent, joyful and curious learners who respect their own accomplishments and those of others. We strive to be a community whose values are strong and whose teachers are unafraid to engage students in important questions. The school's program allows children to explore their worlds and test their powers.  As a school with a historical and contemporary commitment to social justice, we believe that an inclusive and equitable community is an educational and moral imperative that empowers us all. Therefore, we seek to hire teachers who demonstrate a mindset and skill set that prioritizes cultural competence, equity, and justice in their practice with students and in their work with colleagues.
Summary: Shady Hill School's Auxiliary Program is seeking an Associate Director for the 2022-23 school year. This is a .6 FTE position for one full year. We are seeking a dedicated, dynamic educator to join our experienced Auxiliary team.
Hours: Monday – Friday 1:30 PM – 5:45 PM (Wednesday 10:45-5:45)
Primary Job Duties and Responsibilities
Coordinate and maintain records of daily attendance and schedule changes, interfacing with school attendance and billing systems
Communicate with parents, front desk, faculty and staff  regarding registration, student schedules, and dismissal plans via e-mail and phone
Coordinate daily student and logistical support for Auxiliary staff during the Afterschool day and Wednesday Extended Day
Care for and maintain Afterschool spaces, and property of the program, including ordering and organizing of snacks and other supplies
Support the planning and implementation of SHS Summer Programs
Other duties as assigned by the Director of Auxiliary Programs
Qualifications
Bachelor's degree or higher in a relevant field
The candidate must possess strong organizational skills, ability to establish and manage multiple priorities, and ability to maintain accurate records
Excellent verbal and written communication skills
Excellent interpersonal skills and the ability to develop positive, professional relationships with co-workers, students and parents
Candidates should demonstrate a history of flexibility, punctuality and responsibility
Have the ability to remain calm in a fast paced environment
Basic computer skills, including Microsoft office suite, G suite, and web-based applications
Have experience working with school-aged children. Experience with differentiated instruction for multi-age group preferred
Other duties as assigned
To apply: Please send a cover letter, resume, and three references to: auxiliary@shs.org. Please be sure to include, "Associate Director" in the subject line of your email
For a description of the school, refer to: www.shs.org. Shady Hill offers competitive salaries and a generous benefits package, including medical, dental and vision insurance plans, a school-matched retirement plan and paid time off.
Shady Hill School
Cambridge, MA
Early Childhood, Elementary, Middle School
Day
All Gender