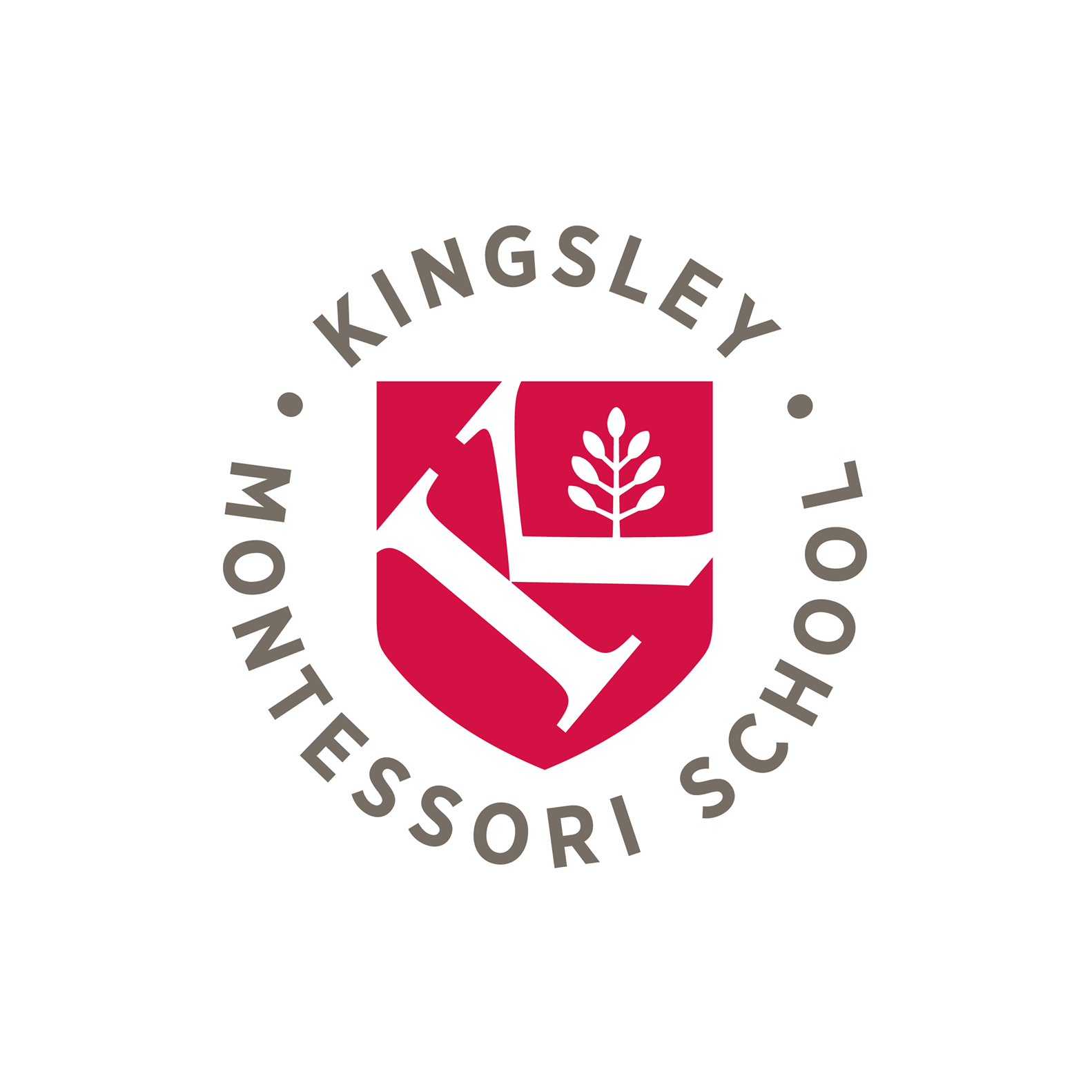 Accredited by AISNE
Associate Director of Admissions and Financial Aid
Staff / Full-Time
Kingsley Montessori School, Boston, MA
ABOUT KINGSLEY:
Kingsley Montessori School is a toddler through sixth grade independent school of 300 students in Boston's historic Back Bay. Our mission is to engage the mind, hands, and heart of each child to nurture resilient explorers, confident learners, and empathetic citizens. A diverse, equitable, and inclusive community is integral to fulfilling our mission. Kingsley Montessori School strives to be a place where each person feels a sense of belonging and respect, recognizes and appreciates the richness that is added to our community through diversity, and is empowered to take action against injustices. We actively create such a community through our programming, our professional development, and our hiring, admissions, and governance practices. Kingsley's high standards of professionalism are maintained through supportive and ongoing supervision and evaluation, development, and growth.
ABOUT THE POSITION:
Kingsley has a busy admissions landscape, and there are many events to plan and families to serve. This is an exciting opportunity to join a team of professionals who collaborate with high expectations toward common goals.
Reporting to the Director of Admissions & Enrollment Management, the Associate Director of Admissions and Financial Aid supports all functions of enrollment management including parent relations, representing Kingsley at events, data entry, database and file management (Blackbaud/SSS), event coordination, and other duties. The Associate Director of Admissions and Financial Aid works closely with colleagues to support the school's admissions and retention efforts by demonstrating flexibility, creativity and a growth mindset. This is a full time, 12-month position, and is eligible for benefits.
RESPONSIBILITIES INCLUDE BUT ARE NOT LIMITED TO:
PARENT RELATIONS/CUSTOMER SERVICE:
Provide outstanding and sincere customer service to prospective and current school families, both in person, on the telephone, and via email.
Parent visit and child visit scheduling
Coordinate parent volunteers and teachers
Conduct tours and interviews of prospective families
ADMINISTRATION & EVENTS:
Support the work of the Director of Admissions & Enrollment Management
Collaborate with Marketing & Communications on Admissions communications and materials
Event planning, logistics, setup, and break-down
Staff admission office when Director of Admissions & Enrollment Management is off-site
Learn basic information about primary education, early childhood development, and children in general and gain knowledge of Boston independent schools to answer prospective families' questions
Lead campus tours and conduct interviews for prospective families
Prepare admission materials for all applicants as needed
Represent Kingsley at school fairs
Complete organizational tasks for all Admission events, including preparing materials, maintaining RSVPs, staffing registration table, room setup, obtaining and setting up refreshments, completing maintenance requests, etc.
Knowledge of Mailchimp and Dropbox preferred
DATABASE:
Run reports in Blackbaud Enrollment Management System (formerly OnBoard)
Build and generate diverse reports and lists for projecting and tracking enrollment
Troubleshoot issues on Blackbaud with Blackbaud support
DATA REPORTING:
Data-analysis and report preparation, including NAIS and others
Create reports from the admissions database as directed, to include status reports of admission funnel progression, re-enrollment of returning students, and attrition. Assist in the preparation of statistics as requested by the Director of Admissions & Enrollment Management
REQUIREMENTS:
BA/BS degree
Marketing, Admissions, Montessori, and/or independent school experience preferred
Excellent technology skills, including Blackbaud, Google suite. Ability to learn new platforms.
Strong time management and general organizational skills
Logistical and creative thinking; attention to detail
Respectful, empathetic communication to interface with and guide people from all walks of life and a diverse range of backgrounds through the Admissions process
Exude a positive, will do, collaborative attitude
Possesses sincere interest in and admiration for children and educators
Ability to walk up and down flights of stairs
Occasional evening and weekend hours
In person/on site
BENEFITS:
Competitive, independent school salaries
Health, vision, dental coverage
Matching 403b plan
Dental, Health, and Flexible Spending (FSA)
Extensive professional development opportunities
Qualified transportation program
Kingsley tuition remission of up to 50% for eligible children of full-time employees
Kingsley Montessori School
Boston, MA
Early Childhood, Elementary
Day
All Gender
Montessori