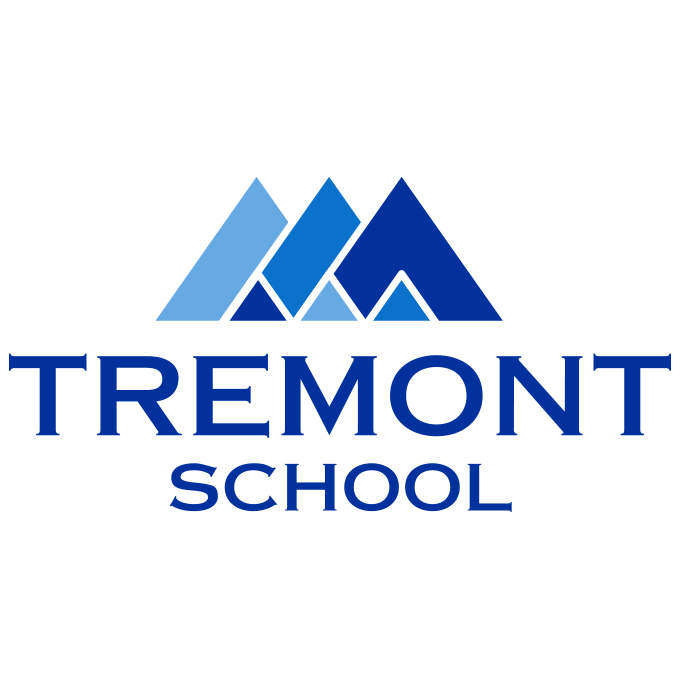 Accredited by NEASC
Assistant Teacher & Paraprofessional
Staff / Full-Time
Tremont School, Concord, MA
Job Title: Assistant Teacher/Paraprofessional
– Reports to: Director of Teaching & Learning or Executive Director
Tremont School is growing and is exploring qualified candidates for Assistant Teacher/Paraprofessional for the current school year. This is an exciting opportunity for a dedicated adult to share their passions and experience as they support a learning environment where all students thrive! The successful candidate will become part of a warm and inclusive community that encourages professional and personal growth while providing a collaborative and supportive learning environment. 
Tremont School is a strategically small, progressive middle school and high school (approx. 50 students) seeking an outstanding Assistant Teacher/Paraprofessional with background working with students with diverse learning profiles, a collaborative spirit, interdisciplinary experience, and a desire to connect with each student's interests. S/he should ideally have experience developing and implementing student-centric experiential learning opportunities for a wide range of learners. At Tremont School, we use a combination of pedagogies centered around student-directed learning with a thematic curriculum. This Living Curriculum approach provides a personalized learning experience for each of our students. Our students and teachers learn together in a civic-minded community that highly values friendships and intellectual curiosity. Working collaboratively with our Middle School team of skilled educators, you will have a unique opportunity to help shape an evolving program that encourages creativity, builds confidence and fosters compassionate and thoughtful engagement in the world around us. 
Tremont School is a deliberately diverse and collaborative community that challenges students to take ownership of their learning. Students have a range of learning profiles and this person would help provide individualized support when needed as well as facilitate some small group work. S/he would also serve as general support for the lead teachers to help better differentiate within the classroom. We create a real-world, interdisciplinary context that fosters joyful exploration and develops students' natural curiosity, personal interests, and individual potential. Tremont graduates are critical thinkers, problem solvers, and compassionate and dynamic citizens.
This is a wonderful opportunity for a motivated and creative educator to become part of a devoted team and a warm school environment that encourages creative expression, celebrates each person's individuality and values the unique role we each play in our community. 
Qualifications:
REQUIRED QUALIFICATIONS:
Classes in education, special education, psychology or related fields are required.

Experience working with students with varying learning needs, ASD and mild self-regulation challenges is preferred.

Familiarity with Collaborative Problem Solving or Collaborative Proactive Solutions (CPS) approach to student management is highly desirable.

Written language, technology skill, and interpersonal communication skills to support communication among team members, with community contacts, school staff and parents is required.

Associate's degree or minimum of 60 college credit hours (classes in education, special education, psychology or a related field preferred). Successful completion of ParaPro Assessment may be substituted for educational requirements.

Bachelor's degree in education, special education, psychology or other related field preferred.

Experience working with Middle and High School students in a school setting or recreation setting is preferred.

Applicants must be fully vaccinated against COVID-19.
ESSENTIAL JOB DUTIES (not limited to):
Assist the classroom teacher as needed in their efforts to help students in need of individual attention throughout the school day.

Implement academic and social programming and strategies as developed by the team.

Implement accommodations and modifications as outlined on the student Personal Learning Plan as developed by the team and/or an IEP.

Help foster an inclusive and supportive learning environment 

Serve as a key partner for teachers in their efforts to differentiate and address individual and small group learning needs.

Assist in data collection to support student growth and progress.

Promote social interactions throughout the day.

Support individual needs of students as they experience difficulty in the classroom setting to ensure they are able to more successfully engage, sometimes working with individual students outside of the classroom.

Maintain confidentiality about all personal information regarding the student, programming and family.

Assist in all aspects of the school day whether or not such aspects directly pertain to the individual student, this includes supervision at breaks, lunch or other "duties."

Responsible for implementing "other job related duties" as assigned by the Director of Teaching & Learning or Executive Director.

Consistent and on-time attendance is required for supervision and instruction of the students.

May be expected to provide substitute educator services.

May be expected to attend trainings related to position.
Tremont School and the Collaborative Learning Project (CLP) is an Equal Opportunity Employer. CLP ensures equal employment opportunities regardless of race, creed, sex, color, national origin, religion, age, sexual orientation, disability, or any other class as protected by law. 
Job Type: Part time up to 30 hours per week
Pay: $18.00 – $22.00 per hour
Tremont School
Concord, MA
Elementary, Middle School, High School, Post Graduate
Day
All Gender