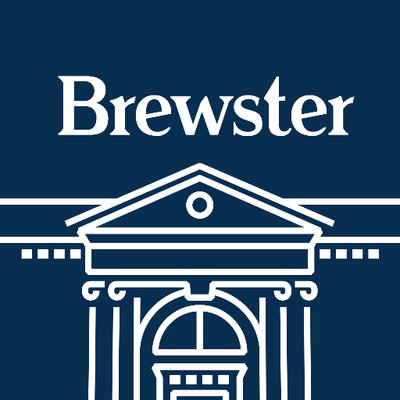 Accredited by NEASC
Assistant Head of School for Student Life
Administrator / Full-Time
Brewster Academy, Wolfeboro, NH
Overview
Reporting to the Head of School, the Assistant Head of School for Student Life is responsible for oversight of all facets of Brewster's student life programs. They will serve as a key advisor to the Head of School as it pertains to residential life, student leadership, student activities, student discipline, diversity and inclusion programs, athletics, community service programs,  international student programs, and health & wellness. The Assistant Head will serve as a member of the Senior Strategy Team, Program Management Team, Resource Team, and School Community Directors working with other school leaders to ensure that we fulfill our mission: to prepare diverse thinkers for lives of purpose. 
Responsibilities
Maintain congruence between Brewster's mission and its student life programs.
Provide oversight, guidance, and coordination of matters related to student life and those charged with leading aspects of the student life program.
Supervise the Dean of Students, Director of Athletics, Dean of Diversity & Inclusion, Director of Student Health Services, Director of Counseling, Director of Community Service, and Director of International Student Programs.
Work with direct reports to set clear, actionable goals in service to Brewster's mission, vision, and 3-year milestones.
Ensure proper training and oversee goals for individuals charged with activities and programs related to student leadership, student activities, student orientation, and residential life.
Working with other academic program leaders, help lead faculty meetings, and develop and oversee strategic task groups and other programming to ensure the smooth day-to-day running of the school and attainment of its long-term goals.
Work with other academic and campus life leaders to develop the agenda, speakers, and community events associated with the Brewster Summer Institute program.
Work with administrative partners in assigning and evaluating faculty responsibilities for academic, extra-curricular, and afternoon residential programs.
Provide oversight of the student life budget and allocate resources in service to school priorities and initiatives.
Support the individual and cultural identity needs of a diverse student body that promotes inclusivity of the many cultures represented at the school.
Collaborate and coordinate with the Housing Committee and Facilities and Housekeeping teams to assist in the general health, safety, and general condition of all student residences, athletics, and community spaces.
Work with the Dean of Students and Assistant Deans of Students to review the development and delivery of the dormitory curriculum.
Work with direct reports to oversee and lead community-wide program opportunities including All-School meetings, community meals, and other activities that promote a positive and growth-oriented campus culture.
Work with the Academic Dean to regularly review and assess Brewster's recognition system.
Work closely with the Dean of Instructional Support to ensure that unique student learning/behavioral needs that require support from the student life program are addressed in dormitories, athletics, and co-curricular activities.
Model excellent internal and external communications and ensure the same from all direct reports to ensure that all stakeholders have the information they need in a timely manner.
Work with the Dean of Students to oversee student discipline at Brewster, in line with the Academy's core values and mission; provide opportunities for students to grow and learn while managing for the safety of all students in the school community.
Collaborate with peer colleagues within Brewster's global network schools to support the development of the burgeoning global network and ensure quality across Brewster schools.
Teach or coach as needed, as assigned by the Head of School.
Work with the Housing Committee to lead the assignment of housing for new and returning faculty.
Other duties as assigned by the Head of School.
Qualifications
Bachelor's degree required, advanced degree preferred.
Demonstrated educational leadership experience.
Commitment to the Academy's mission and strategic plans/goals.
A commitment to serving a diverse range of thinkers.
A commitment to honoring multiple perspectives in order to maintain an authentic, inclusive community and contribute to the DEI initiatives school-wide.
Management experience and ability to motivate and inspire direct reports.
Self-starter, demonstrated initiative.
Strong written, verbal, and interpersonal skills.
A growth mindset and strong emotional intelligence; a servant leader.
Ability to interact effectively and earn the respect of all stakeholders.
Strong organizational skills; ability to manage multiple priorities simultaneously, and excellent attention to detail.
Strong moral character, sound judgment, energy, and an exemplary work ethic.
A strong commitment to a co-educational residential boarding school education.
Ability to handle sensitive and confidential information with discretion.
Possess an eagerness to engage actively and visibly with students and faculty, demonstrating openness to feedback.
Motivated, flexible, collaborative colleague who takes joy in team success and empowers those around them.
Experience with Canvas and Veracross preferred.
About Brewster
Brewster is an elite boarding school without the elitism: an intellectually diverse and academically challenging community that nurtures curiosity, confidence, collaboration, and character in preparation for lives of purpose.
Brewster students:
Learn to master academic content and the skills that matter in life.
Transform in an academically challenging environment without standardization.
Believe in a shared responsibility for success.
Understand their potential.
Feel empowered to achieve in an environment inclusive of everyone's unique talents.
Emerge with a strong sense of self and a deep commitment to others.
Know that Brewster is the way education should be: the perfect balance of academic and emotional development in a place where all can do their best without having to best each other.
This position is a full-time, 12 months, exempt, salaried position with corresponding benefits.
Brewster Academy
Wolfeboro, NH
High School, Post Graduate
Day, Boarding
All Gender