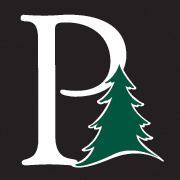 Accredited by NEASC
Assistant Head of School
Administrator / Full-Time
Proctor Academy, Andover, NH
About the job
Proctor Academy seeks a dynamic leader as its next Assistant Head of School starting July 1, 2023. The successful candidate will be a highly experienced educational leader devoted to the school's mission and appreciative of the deep roots that exist within the community. This role is an opportunity to help lead a unique independent school whose commitment to environmental sustainability, equity and belonging, experiential education, progressive academic pedagogy, integrated academic support, and individual student growth brings students and faculty together on the educational journey.
Applications for the role will be accepted until January 9, 2023. Submit materials, including a cover letter expressing interest, current resume, and list of three professional references to hr@proctoracademy.org.
The Opportunity
The Assistant Head of School will support and lead Proctor's dedicated educators whose passions drive student and community engagement, focusing on student growth and connection. Proctor Academy's organizational model is centered around four quadrants: Student Experience, Teaching and Learning, Advancement, and Operations. Reporting to the Head of School (HOS), the Assistant Head of School (AHOS) works closely with the HOS to oversee the delivery of Proctor's mission through the day-to-day operations of the school, primarily focusing on the Student Experience and Teaching and Learning quadrants.
The Successful Candidate will:
Partner with the Head of School, supporting, counseling, and providing critical feedback and, at times, a dissenting opinion while remaining supportive of the Head of School.
Work collaboratively with the Administrative Team to support the Student Experience and Teaching and Learning quadrants, primarily, although involvement is not limited to those areas.
Understand and embrace the complexities of living and working in an independent boarding school community.
Demonstrate the highest level of professionalism.
Possess high emotional intelligence and strong analytical, interpersonal and executive functioning skills.
Exhibit a proactive and strategic leadership style with a positive mindset.
Demonstrate the ability to manage projects with immediate and long term goals.
Speak effectively in small and large public settings.
Support an "all hands on deck" community.
Demonstrate an understanding of the current trends and challenges confronting boarding schools.
Possess the ability to navigate parent, faculty, and student issues with professionalism and grace.
Liaise with the school's legal team and law enforcement, working with administrators responsible for personnel and risk management.
Demonstrate the ability to make decisions consistent with Proctor's core values and identity.
Collaborate with the administrative team to help recruit, hire, develop, and retain other team members.
Oversee and coordinate the work of the administrative team, non-academic departments, and working groups to define goals and achieve desired outcomes.
Learn more: https://bbk12e1-cdn.myschoolcdn.com/ftpimages/3/misc/misc_212632.pdf
Proctor Academy
Andover, NH
High School, Post Graduate
Day, Boarding
All Gender