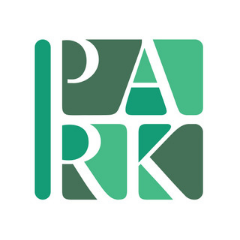 Accredited by AISNE
Assistant Director of Secondary School Counseling & Registrar
Staff / Full-Time
The Park School, Brookline, MA
| | |
| --- | --- |
| | Assistant Director of Secondary School Counseling & Registrar |
The Park School is a Pre-K to Grade 8 independent school in Brookline, MA dedicated to excellence in education. The cornerstone of Park's program is academic excellence, combining both high standards of scholarship and the encouragement of each child to develop to their greatest potential. Our school community fosters a nurturing environment in which children develop curiosity, express creativity, appreciate the value of hard work and discipline, and experience the joy of learning. Park's faculty encourages each student to strive for intellectual, physical, and moral growth and to become contributing members of the community.
The Park School seeks a dynamic, patient, meticulous, and technologically-adept Assistant Director Secondary School Counseling and Registrar. This 12-month position reports to the Director of Enrollment Management and collaborates with constituents across the school from students and families to program and operational leadership. The ideal candidate will possess previous experience as a secondary school counselor or secondary school admission officer and will be hungry to grow their skills within enrollment management and independent school leadership.

The Assistant Director of Secondary School Counseling and Registrar will:
Advise a caseload of approximately 30 families and students on the secondary school application process.

Conduct individual interview preparation for their caseload and review application essays as requested.

Write a holistic, authentic, and positive narrative letter of recommendation for each independent school applicant.

Develop and maintain relationships with secondary schools and local public schools.

Maintain, in partnership with the Director of Institutional Technology, the operation of the School's Veracross Student Information System and in-house FileMaker databases for secondary school counseling.

Oversee submission of recommendations and transcripts to admission offices.

Manage sectioning and course registration processes for both divisions.

Serve as the SSAT Test Center Administrator for the School.

Serve as a Grade 8 Advisor.

Participate in and contribute to an adult learning community by engaging in meetings, discussions, committees, task forces, and professional development.

Complete administrative tasks and coverage duties as assigned (student supervision, attendance, reporting, documenting curriculum, etc.).

Utilize feedback and reflection to improve practice and performance.

Ensure that respect for diversity, equity, and inclusion, social emotional learning, and academic excellence are emphasized as core values of the School.

Participate in school community activities.
Bachelor's Degree required. 

A minimum of three (3) years experience working with students in an educational setting (experience with next school counseling—middle, secondary, or post-secondary—or independent school admission preferred). 

Demonstrated excellent interpersonal skills with students, colleagues, and other adults.

Demonstrated excellent verbal and written communication skills.

Exceptional attention to detail and proven time management skills.

Demonstrated expertise with database management (familiarity with Veracross, FileMaker Pro, and Excel preferred).

Demonstrated experience working in a culturally diverse community.
To apply, visit the posting on our

careers page

and click apply. Please submit a cover letter, resume, and educational philosophy with your application.

The Park School offers competitive salaries and benefits, including a strong professional development program.

We welcome candidates who will add to the diversity of our community and who have demonstrated commitment to diversity, equity, and inclusion in their teaching and learning.

The Park School is an equal opportunity employer and does not discriminate on the basis of race, color, religion, national or ethnic origin, ancestry, sex, disabilities, sexual orientation, gender identity and expression or family composition, or any other status protected by applicable law in the administration of its employment, education, admission, financial aid, and other policies and programs.
The Park School
Brookline, MA
Early Childhood, Elementary, Middle School
Day
All Gender