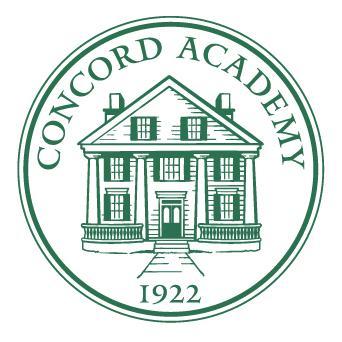 Accredited by NEASC
Assistant Director of Communications and Marketing
Staff / Full-Time
Concord Academy, Concord, MA
Concord Academy is seeking an Assistant Director of Communications and Marketing to join our talented strategic marketing and communications team. This role will execute our diverse editorial and marketing initiatives by capturing and sharing the stories of Concord Academy experiences, events, and activities and ensure that the School's messaging, programs, and other offerings clearly and actively represent the school's reputation.
Job Responsibilities:
Produce stories and content for CA's various communication and marketing platforms

: Writing web stories, taking photos, video clips, and producing coverage about selected activities and events at school. Serves as a key content creator of daily content and selected Strategic Communications and Marketing projects and event coverage.

 

Produce the community newsletters, websites, and email marketing

: Developing the weekly rundown of news and stories; collecting needed information and visual assets; and editing and distributing the e-newsletters including, CAToday, the all community, and alumnae/i newsletters.

Manage CA's digital content and social media channels

: develop and manage a social media strategy to engage various audiences and advances school initiatives, publish weekly content calendar and posts; manage the school-wide schedule for email marketing and advise departments on optimal timing and sending frequencies, respond to audience outreach as needed, strengthen the school brand, for all constituencies.

Manage the brand content on the school website and other platforms

: Developing the weekly rundown of analytics; collecting and executing website updates; and managing the digital posts and blogs, as needed. Analyzing data and implementing strategies to promote engagement and growth.
Skills and Experience:
B.A. in Journalism, Communications, Public Relations, Marketing, or relevant field

Strong ability to develop compelling storytelling content that supports multimedia strategies and creative campaigns, leverages all communications outlets

Solid writing, multimedia (photo/video), and proofreading skills and design skills

Strong interpersonal skills and a keen desire and ability to work in a collaborative environment

Self-motivated with the ability to manage multiple projects, be flexible and detail-oriented, and prioritize and meet deadlines

Support a robust social media content calendar, in coordination with the larger editorial content calendar and academic calendar

Ability to build and expand the school's web and social media presence, with a focus on engaging and building community across a variety of digital platforms

Assist with management of the school website including refreshing photos and videos, and optimizing for search, and data analytics

Proficient experience with email marketing systems

Appreciation for the value of working and communicating in a diverse environment and a demonstrated commitment to the development of cultural competence skills

Basic photography and video editing experience 

Availability to cover occasional night and weekend events and storytelling opportunities

Assist with other communications assignments and school duties as needed, including assisting with special events.
Concord Academy
Concord, MA
High School
Day, Boarding
All Gender