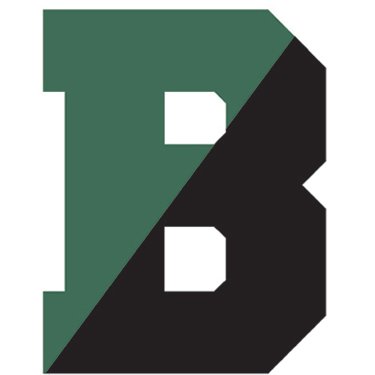 Accredited by NEASC
Assistant Director of Alumni Programs
Staff / Full-Time
Brooks School, North Andover, MA
The Assistant Director of Alumni Programs will design, develop and execute innovative and integrated young alumni fundraising and programming initiatives. They will do this with guidance from the Director of Alumni Programs, with input from the Director of Institutional Advancement and the Director of the Brooks Fund and Family Engagement. All efforts will be aimed at strengthening connections and increasing engagement with the school while raising young alumni and students giving participation. Other primary responsibilities include interfacing with faculty and administration on student leadership, activities and engagement.
ESSENTIAL FUNCTIONS AND KEY OBJECTIVES
Work to develop appeals and strategies for gift solicitation for young alumni. This includes Giving Day and other creative challenges for young alumni.
Develop strategies for gift solicitation with the goal of increasing comfortability in making gift asks of Sixth form students and young alumni constituents.
Recruit and train Sixth form class gift committee and direct the fundraising effort for the Sixth form class gift.
Develop and direct an education program for current students to foster an understanding of volunteering, giving and the role of alumni in the life of the school. Work with Alumni Ambassadors.
Plan and direct student calling/email programs.
Develop and execute all young alumni events including Young Alumni Holiday party, Alumni Athletics Competitions, Kippy Liddle Day, Sixth Form events, college pizza dinners, networking events, and create new opportunities.
Identify, cultivate, recruit, and train class and event volunteers among the 10 youngest classes, specifically the young alumni reunion volunteers/committees. Planning and overseeing their reunion specific events and programming, as well as increasing their reunion giving and participation.
Work with student volunteers (Alumni Ambassadors) on projects that support the alumni office.
Be open to exploring new event or program opportunities through personal research and/or participation in Peer School groups conversations.
Work with Alumni Communications Manager and Director of Alumni Programs on social media plans directed at young alumni to improve and increase engagement and participation.
Manage team of class correspondents who serve to collect notes from their class peers for Brooks Bulletin. As vacancies arise in the role for each class, the person in this role will work to fill them with assistance from the Director of Alumni Programs.
Manage the collection, copy editing and entry of class notes for 2 editions of Brooks Bulletin per year (in conjunction with the Alumni Communications Manager and Director of Publications).
ADDITIONAL RESPONSIBILITIES
Performs additional functions incidental to office activities including working occasional evening and weekend events.
Management opportunities may present itself with hiring and directing a summer intern.
Provide staffing and event assistant as needed to the Advancement Office on larger events.
Coaching Opportunities.
QUALIFICATIONS
Education
Bachelor's degree required
Experience
Some volunteer experience desirable
Knowledge, Skills and Abilities
Excellent interpersonal, written and oral communication skills
Well organized, detail-oriented, collaborative and a proactive self-starter
Able to travel and work occasional evenings and weekends
Knowledge of Raiser's Edge and Google Suites desirable
WORK ENVIRONMENT: The work environment characteristics described here are representative of those an employee encounters while performing the essential functions of this job. Reasonable accommodations may be made to enable individuals with disabilities to perform the essential functions. Duties are normally performed in an indoor environment. The noise level in the work environment is usually moderate.
PHYSICAL DEMANDS
While performing the duties of this job, the employee is regularly required to stand; use hands to finger, handle, or feel and talk to hear. The employee is frequently required to walk and reach with hands or arms.
The employee is occasionally required to sit; climb or balance and stoop, kneel or crouch. The employee must frequently lift and/or move up to 10 pounds and occasionally lift and/or move up to 25 pounds.
TRAVEL: This role requires travel (10-15%).
APPLICATION AND POSITION INFORMATION:
Brooks School believes that realizing a mission aimed at providing the most meaningful educational experience its students will have in their lives requires intentional work to build and foster diversity, equity, and inclusion for all members of our predominantly residential school. As such, we seek a diverse candidate pool that includes those who are traditionally underrepresented and less familiar with boarding school life.
All interested candidates should submit the following materials by email with attachments to Director of Institutional Advancement Gage Dobbins at gdobbins@brooksschool.org:
Cover letter expressing why you are interested in Brooks and this opportunity
A current resume
Three professional references and their contact information
EEO STATEMENT:
The school will make any offer of employment contingent upon a candidate being authorized to work in the United States, and successfully completing criminal offender record (CORI) and sexual offender record (SORI) background checks.
Brooks School does not discriminate on the basis of race, gender, color, sexual orientation, disability or religion in the administration of its educational policies, admission policies, employment policies, financial aid and loan programs, athletic programs and other school administered programs and activities.
COVID-19 VACCINATION POLICY:
Brooks School is a COVID-19 vaccinated community. Unvaccinated visitors to campus are asked to refrain from entering any school buildings unless the school has granted an exemption. In all cases, unvaccinated people who have been granted an exemption must wear a mask over the nose and mouth at all times when in a school building.
Brooks School
North Andover, MA
High School
Boarding, Day
All Gender
Religiously-Affiliated