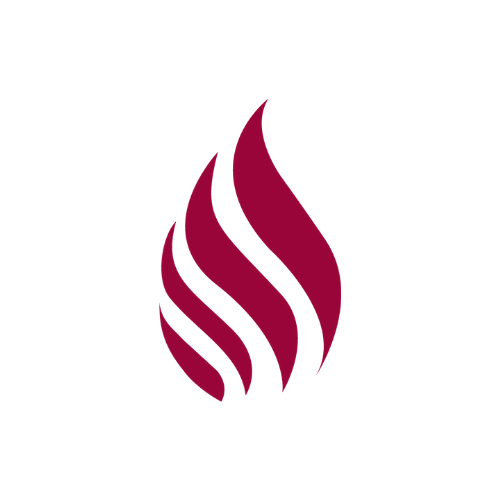 Accredited by NEASC
Assistant Director of Admissions
Staff / Full-Time
Gann Academy, Waltham, MA
In direct partnership with the Assistant Head of School for Enrollment Management and Student Success, the Assistant Director of Admissions ensures effective and efficient admission efforts of the school, from seeking new potential prospects to generating interest among known prospects and stewarding families through the full application process.
The Assistant Director of Admissions has a portfolio of prospective students for which they serve as the key contact person from the first point of inquiry through enrollment. This position supports the external and internal recruiting efforts of the school including responsibility for planning, coordinating, and supervising specific programs or projects.
This position is a key element to the success of the Gann Academy admissions efforts and is an integral part of the school's full enrollment team.
This is a 12-month, full-time, in-person position, and will report to the Assistant Head of School for Enrollment Management and Student Success. The salary range is $56,000 and $64,000 annually, depending on experience.
ESSENTIAL FUNCTIONS
Gann Academy is committed to building an inclusive workplace culture where talented people of widely diverse backgrounds can thrive. We believe the inclusion of diverse perspectives will improve our work and produce better societal and learning outcomes for all. All employees participate in this commitment whether internally, in building a welcoming workplace culture and /or externally, in ensuring inclusive engagement with families, donors, vendors, allies, and others.
Develop and implement an intentional student ambassadorship program that will include selection, training, and deployment of current Gann students for the benefit of the increasing conversion of inquiries to applicants and applicants to matriculants;
Lead enrollment team efforts to create and execute key interest, cultivation, and yield events as determined in consultation with Gann admission and feeder school colleagues, including negotiation of contracts and management of budget and vendors;
Create replicable strategies and tactics to increase the number and range of students who inquire about admission to Gann to be used by Enrollment colleagues; develop deep and mutually beneficial institutional partnerships as select feeder schools and select synagogues;
Meet with prospective students and their parents to discuss admission procedures, school policies, and the unique merits of a Gann Academy education; conduct tours, interviews, and additional meetings with prospective students and their families; create individualized plans for families using publicity materials, events, and ambassadors varying from standard activity as necessary;
Conduct 8-10 family tours and interviews per week based on the timing of the admission cycle; steward those families though the admissions process
Create, maintain, and monitor individual outreach and stewardship plans for prospective students using Gann's prospect management software; maintain excellent prospect records;
Respond quickly and professionally to all interested families; suggest connection points to others in the Gann community when necessary;
Use existing Gann Academy publicity materials, events, and ambassadors for the effective stewardship of families;
Serve as a member of the Admissions Decision Committee to make wise decisions of the families you steward;
Develop and maintain confidential and positive working relationships with administrators, faculty, staff, students, parents, Board members, and donors; provide assistance to all constituents as needed;
Represent Gann at independent school and Jewish community events and external school fairs; and
Build enthusiasm among accepted families to maximize yield;
Other duties as assigned by the Assistant Head of School for Enrollment Management and Student Success or designee.
The above responsibilities are intended to describe the general nature and level of work being performed by people assigned to do this job. The above is not intended to be an exhaustive list of all responsibilities and duties required.
COMPETENCIES AND SKILLS
Bachelor's Degree preferred
Two to four years of admissions, development, or stewardship experience required; experience in an academic or school environment a plus
Commitment to the mission of Gann Academy, the Boston-area pluralistic Jewish high school;
Goal-oriented, high-performing, committed to excellence;
Ability to work effectively with a wide range of people— students, parents, faculty, staff, Board members, and community members;
Interest in working collaboratively with a team of Admissions and Marketing professionals;
Possess excellent interpersonal skills, customer service skills, professional phone and email etiquette as related to content and response time;
Understanding of sales cycles and customer service;'
Ability to work independently and effectively in a changing, fast-paced environment;
Excited to learn new skills and techniques related to this evolving role.
Possess strong computer skills in MS Office Suite: Excel, Word, PowerPoint, etc.; fluent with web-based communication and technology.
Possess excellent skills in written and oral communication, logistics management, program organization;
Ability to prioritize a number of projects, assimilating information with accuracy and consistent attention to detail, and meet schedules and deadlines; and
Self-starter with the ability to make thoughtful decisions quickly.
Gann Academy
Waltham, MA
High School
Day
All Gender
Religiously-Affiliated