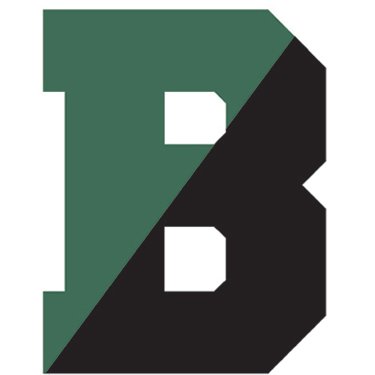 Accredited by NEASC
Assistant College Counselor/Office Coordinator
Staff / Full-Time
Brooks School, North Andover, MA
The Assistant College Counselor/Office Coordinator is the first point of contact for students and their families and provides critical support to the College Counseling office. Under the supervision of the Dean of College Counseling, the person in this position maintains student records for the college counseling office, assists the college counselors in the performance of their duties, and executes all critical organizational aspects of the office. This person must be able to work with all constituencies (students, parents, faculty, staff, and college admissions representatives), have excellent communication skills, maintain high standards of confidentiality, exercise appropriate professional judgment, and have excellent computer skills (see below).
ESSENTIAL FUNCTIONS AND KEY OBJECTIVES:
Serve as the primary point of contact in the College Counseling office.
Perform the functions of a coordinator for the College Counseling Office.
Communicate with families with regards to student deliverables, deadlines and important updates from the office.
Schedule and coordinate over 100 on-site visits for college representatives at Brooks through RepVisits.
Manage and modify college office calendar as well as manage student calendars across inter-office systems.
Schedule individual meetings between counselors and students throughout the year.
Plan, coordinate and organize all college related events, panels, programs and seminars at Brooks including Family Weekend, winter Junior College Kick-off weekend and other seasonal events.
Work with faculty, staff and administration, facilities, the business office and purchasing offices when coordinating events.
Track expenses and work with Dean on the annual budget and coordination of membership agreements and new purchases.
Manage and maintain the Naviance/Family Connection database.
Import and export student data from school and student information system (OnBrooks).
Meet with Dean and Associate Directors to review and send summer college lists and final application lists for members of the senior class.
Submit all school supporting materials for all college applications, organize and update scholarship database, and manage student materials through the NCAA Eligibility Center.
Maintain a record of all college applications through each stage of the college process.
Collect and retrieve standardized test score reports and update student profiles as necessary.
Work with the Test Center Coordinator to organize materials for the SAT and ACT exams and/or is available as needed for up to seven test dates throughout the year.
Manage office and communication during the summer.
COMPETENCIES:
Ability to handle a large volume and variety of tasks efficiently
A sense of humor
The flexibility to respond to the changing needs and duties of the office
Attention to detail and the ability to see the "big picture"
Ability to work independently and show initiative
Anticipation of, planning for, and meeting deadlines
Sensitivity to the emotional and confidential nature of the college admissions process
Proficiency in Microsoft Word, Excel, PowerPoint and Publisher.
Previous experience with Naviance or other college software preferred but not required
Knowledge/skill level to be able to proofread word documents and excel spreadsheets
EDCUATION:
Bachelor's degree preferred
Brooks School
North Andover, MA
High School
Boarding, Day
All Gender
Religiously-Affiliated